Wanted: Front-end Web Designers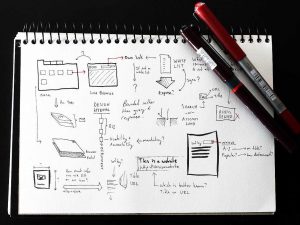 You live design. You love to doodle and sketch, never close Photoshop, and you're on Dribble more than Facebook. If you're skilled, creative and driven to excel, we'd like to make you a part of our awesome team.
You will work with the UI/UX designer and bridge the gap between graphical design and technical implementation, taking an active role on both sides and defining how the application looks as well as how it works.
Got what it takes?
This career opportunity requires you to have a working knowledge of:
Twitter Bootstrap
WordPress
Commercial Themes & Child Themes
HTML 5
CSS 3
Coding of Responsive Design
JavaScript / jQuery
Unit, System & User Acceptance Testing
Core skills :
Version Control (GIT via BitBucket)
Project Costing Estimation(s) & Time Logging
Client Liaison / Presentations & Meetings
Cross-browser compatibility issues and ways to work around them.
SEO principles and ensuring that application will adhere to them.
Image authoring tools, to be able to crop, resize, or perform small adjustments on an image. Familiarity with tools such as Gimp or Photoshop is a plus.
Responsibilities include:
Developing new user-facing features.
Assuring that all user input is validated before submitting to back-end.
Ensuring the technical feasibility of UI/UX designs.
Proficient understanding of code versioning tools.
Collaborating with other team members and stakeholders.
Remuneration for Front End Designer(s):
Market-related / Premium, based on experience
Please submit your CV's with references and cover letters to info@semantica.co.za with subject line preceded by "FRONT END DESIGN JOBS".
If you have not had any response in two weeks, please consider your application unsuccessful.