Wanted : Mid & Senior WordPress Developers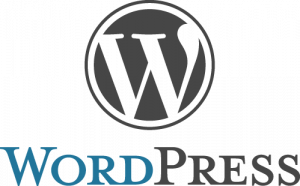 We are looking for WordPress Developers with 3+ years experience in WordPress development.
If you are up to date with the latest WordPress technology, work well in a focused environment and enjoy working with a structured project management team and can prove that you have the majority of the following list, we'd be keen to meet you!
We are looking for developers that align with the following statements:
You're able to develop project specifications with your team or work without specifications where projects don't warrant such in the case of a clear brief.
You know that the most important thing in your job is to build a well-functioning project using the best applicable technologies (taking budget and time allocations into account) to achieve project milestones within a deadline.
You're aware of the latest trends online. That's a very important prerequisite of a web developer's success. You simply have to love the Internet and be interested in all the stuff related to it.
You won't be a good developer if you don't like to learn new things, read tutorial and documentation. From time to time new releases of popular tools, programming languages and technologies should be studied and tested by good web developers and presented to their peers.
You don't do menial repetitive tasks twice without finding ways to build code repositories for snippets or build functions & plugins that simplify tasks the next time round.
You're on good terms with SEO because you know how important building a search friendly site is in today's age.
You know how important image, database, script and UX optimisation is, because a slow, difficult to use site means fewer conversions and lower ranking in Google.
You know how important mobile is on the Internet of today and often develop mobile first applications.
You're proficient and intimate with at least one programming language and that's PHP for us. Why? Because we love WordPress, open source and the technologies related to it. And because most of the damn Internet's built on it!
You've been following the trends on where JS is going and are keen to implement the latest technologies taking mobile into account.
Core skills
PHP / MySQL development
HTML5 / CSS3 / Mobile Web Technology
Knowledge of Bootstrap & other CSS frameworks (e.g. Foundation)
Able to write and debug jQuery / JavaScript and you're familiar with React and similar frameworks.
Custom API integrations
Custom WordPress plug-ins
Custom post types and taxonomies
Set up and configure WordPress MU & WPML
Ability to documentat functional specifications for a project
Experience with popular plug-ins including SEO, caching plug-ins, CDN and Google Maps
Used to using a version control environment (BitBucket)
Able to assist with project planning & collaborating withing an effective production schedule to meet deadlines
Have a systematic & analytical approach to problem solving (also being proactive is a plus!)
Able to communicate with clients and peers in all forms, e.g. Trello / Slack / Email / Telephone
Able to add value during client liaison & meetings as a subject matter expert
Remuneration for Mid & Senior WordPress Developer:
Market-related / Premium, based on experience
Please submit your CV's with references and cover letters to info@semantica.co.za with subject line preceded by "WORDPRESS DEVELOPER JOB".
If you have not had any response in two weeks, please consider your application unsuccessful.