Technical recruitment company Datafin recently refreshed their website to improve the sites search engine optimisation (SEO) performance and capabilities. At Semantica, we know the importance of SEO and the effect that an optimised website has on your Google rankings, and ultimately, on your business.
The site, which went live on 31 October, now boasts improved page structures and functionality modifications for better SEO performance. We migrated the site, which was originally a custom CMS site, to a WordPress site.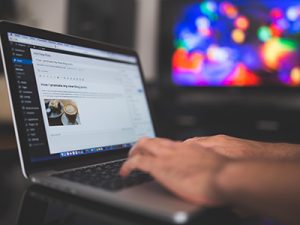 "The site was moved over to WordPress because it's naturally optimised for Google indexing. This is an important factor for any business because if you are well indexed and well optimised it is more likely that you will appear higher in organic Google search results. Which, in turn, creates stronger brand recognition and drives increased business transactions," explains Semantica Digital Director of Projects and Technology, Lee Stuttaford.
According to a study, Using the Internet: Skill Related Problems in User Online Behavior; van Deursen & van Dijk; 2009, 91% of searchers go not go past page 1 of search results. It is vital to your company's success that you appear organically on the first page of Google search results.
Other benefits of using WordPress include;
WordPress is easy to use for non-developers
It is extendable by using plugins, such as Yoast SEO
Adjust to custom design themes
Easy to manage content
Safe and secure
Can handle different media types
Lee adds that, for Datafin, having an optimised site allows Google to understand what their site is about. "It does not limit the sites content to a walled garden, but allows the content to be found."
When run through the Pingdom test, this website scores a performance grade of 83, with a load time of 3.22 seconds and is 51% faster than other sites tested. 

"It has been a real pleasure working with the Semantica team, they are very efficient and after a briefing always come back quickly with a lot of creative ideas. I can highly recommend them and have really enjoyed working with them," says Datafin Director Lindy Levinthal.
Why don't you recruit Semantica to improve your web presence and increase your brand's visibility where it matters!