Client:

Stellenbosch University

Services:

Stellenbosch University has gained wide recognition for its high research and teaching standards. Since it was founded, more than 150 years ago, the University has become a highly esteemed centre of learning that continues to attract students from all over South Africa and from other countries
Social Media Campaign : Stellenbosch University
Stellenbosch University
This is a fun infographic, in the style of a Facebook fan page – a Social Media Campaign for Maties – this one is actually of the actual Stellenbosch University official Facebook Fan Page and showcases some of the top line numbers that resulted from the recent enrollment campaign we managed for them on Facebook.com recently.
The difference? We targeted those who typically would NOT think of Stellenbosch University as an option for higher learning. The result – fantastic! Clearly then, there are many, many more students who now know about an alternative to consider – almost 7 000 in fact!
See below for the infographic and there is also a slideshow to view too – enjoy!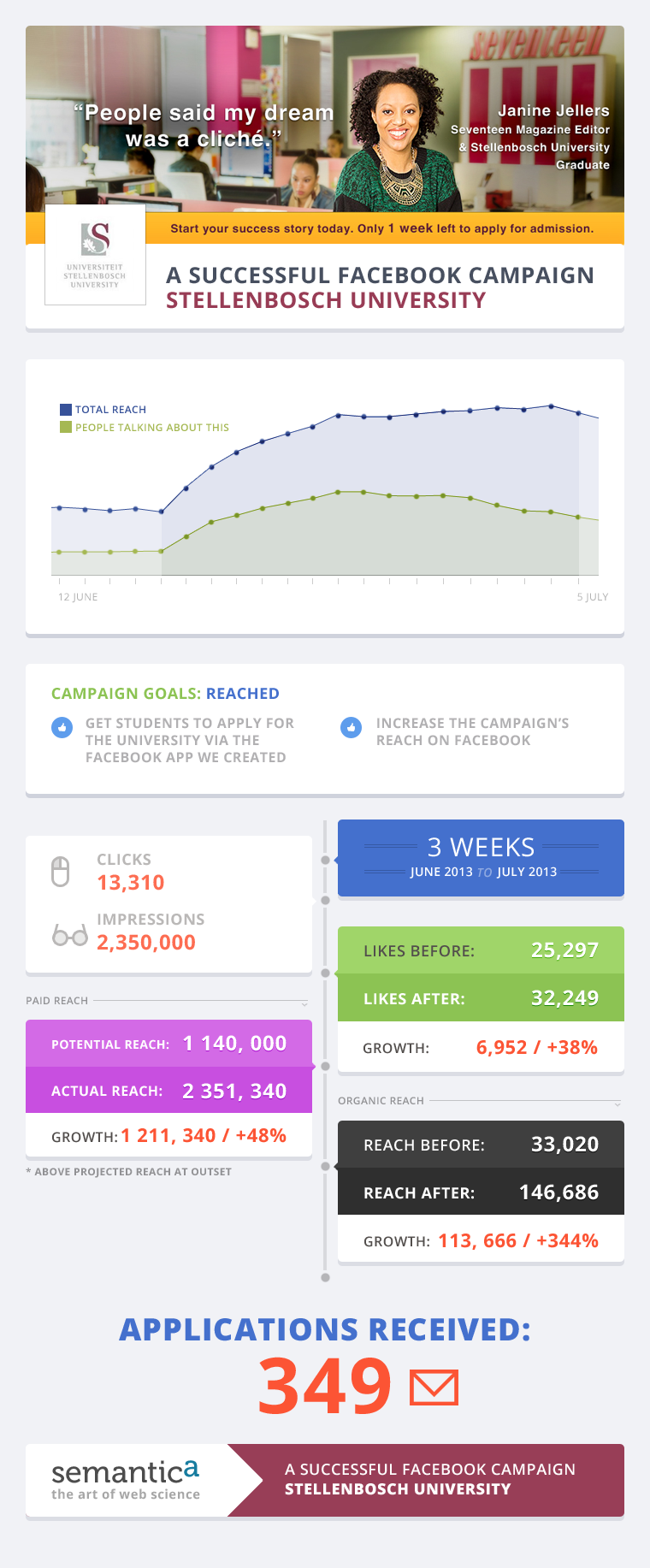 And here is the slideshow of the finer details and other improvements :