Our enthusiastic, Google-qualified team offer you these services :
PPC Strategy

– We tailor-make a strategy for you, from scratch, to cater for the unique needs of your company.

Keyword Research

– We make sure that we have a solid understanding of your company, the competition and the marketing environment and thus we are able to identify the terms best suitable for your company.

Testing and Analysis

– With the Paid Search Advertising industry constantly evolving, we work hard to be on top of our game. This is why we are always testing and analysing new ideas to make the PPC experience an enjoyable one for our clients.

PPC Consultancy

– Whether it's a long term or short term sales acquisition solution your business needs, we're confident in our ability to meet your goals.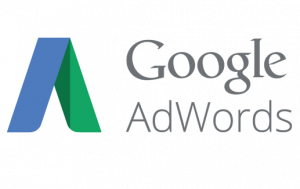 In essence, Google AdWords / (PPC) is :
Highly suited to sales lead generation
– PPC advertising is a very effective digital marketing tool for generating targeted leads that have higher-than-normal potential for conversion.
Very capable of driving targeted traffic
– with the correct keywords & creative display advertising, PPC can and will drive considerable traffic to your website.
Completely measurable
– PPC it is 100% trackable and very measurable, so you will be able to see your progress, from campaign to keyword level, to knowing exactly which keyword has brought you how much business.
So, if you're feeling it's time to go big or bigger – we'd love to partner with you to make it happen!
Contact Kyle at +27 (0)21 555-1050 or email kyle [at] semantica.co.za and we'll be in touch shortly!