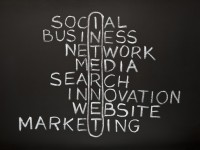 So, having a website is much like having a car – you quickly realise that management and maintenance is necessary, but very often, you're not the expert and would rather just have someone knowledgeable take care of it for you –  what you need is an SLA Retainer.
That's where we come in and most often, we (once a new project has been delivered), we implement a Service Level Agreement, in the form of a monthly retainer and we then ensure that your site continues to work as well as the day we delivered it and you can just focus on doing what you do well 🙂
Our project management team have taken the time to outline the various elements in a easy to read SLA Frequently Asked Questions page for you – and if you're not already a client, but would love the same website Motorplan, (like you've no doubt heard become a ubiquitous term from BMW), then please reach out and we'll take good care of you and your website too.
Simply send a mail to lee@semantica.co.za and I'll be in touch soon to see how we can proceed!