Big announcement from a big company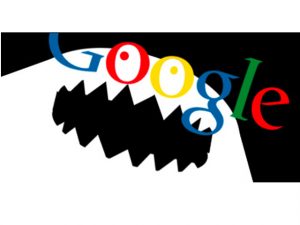 Last week Google announced a few significant changes to AdWords – their online advertising program and main source of revenue. Just to remind you, AdWords is a pay-per-click system that displays your ads on Google or its partner sites to people looking for related products and services.
These changes, or so-called enhancements, were made to make things easier for marketers to manage mobile ad campaigns. Of course these new elements are believed to seriously boost the implementation of mobile advertising as well as increase the revenues that Google earns through mobile search. The company is marketing this upgrade as enhancements that help you succeed in a constantly connected, multi-screen world. The new features for AdWords will be available to use by the end of this month.
What exactly are these changes and why does Google deem them necessary?
According to Google the features of the new AdWords include:
Marketing  tools that are better adapted to our multi-device world:
With bid adjustments it is possible to manage bids for your ads across multiple devices, yet with a single campaign.
People conduct searches according to their immediate circumstance – this pertains to the device they are using at the time of the search, the location they are in and the time of day.
The new features aim to help marketers to manage their campaigns and budgets accordingly.
Optimised ads that take into account different user contexts
It will cancel out the need for device-specific campaigns as well as having to edit each campaign according to that device and for each location or time of day.
As the context of a person's current situation will have an impact on what they're needs are – the enhanced AdWords campaigns aim to take into account these different needs across various devices.  Ads will be shown accordingly with the right links, ad text, app or extensions.
Advanced reports to measure new conversion types
You will be able to more easily measure the value of your campaigns, by counting calls and application downloads as conversions in your AdWords reports. This stems from the progress in technology that lets people respond to your ads and take action in new and different ways. It has become difficult for marketers to take measurements and make comparisons when customers interact in such diverse ways.
Will the "enhancements" enhance your business?
Mobile search is on the rise at a thundering pace and it has been predicted that before the year is out, these changes in AdWords will have an impact on all advertisers and most businesses that seek a competitive advantage (which really means all of us).
While it is natural for people to be wary of change and even sceptical of new methods, some experts are very positive about these changes, being of the opinion that it all makes sound sense. There is confidence that the simplification of AdWord's system will result in an increase in mobile advertising and that it will be very beneficial for small-medium business which are not yet using mobile search to their advantage.
Clap your hands and say yeah
It certainly doesn't help to become exasperated every time Google changes the way it does business – it's just how doing business works, and that's quite understandable. It's creating new opportunities and ways to stay ahead of the curve – so good advice would be to use it in any way you can for your company's own enhancement.
Have a look at the video Google posted to introduce the changes in AdWords: