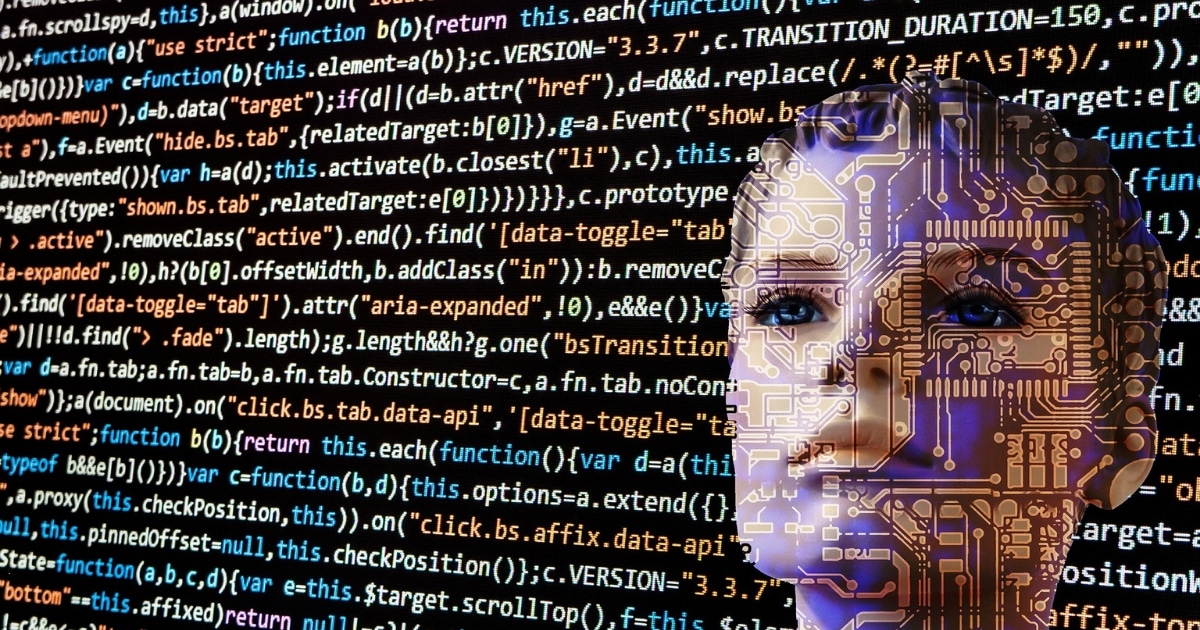 The Impact of Artificial Intelligence on Digital Marketing & Paid Media: Everything you Should Know
The age of Artificial Intelligence is upon us, and it is here to stay. 
A number of us are already living with AI, with an array of algorithms that control most of our electronic devices, however, we are yet to see how AI will truly influence our personal and professional lives.
The growth of AI is proposed to occur within the following three categories:
Voice Assistance:

Voice Assistants, like Siri, Alexa, and more.
Enhanced Cognitive Ability:

Machines that have

cognitive ability

, which i

nvolves the ability to plan, solve problems, think abstractly, learn quickly and comprehend complex ideas.
Input Analysis:

Machine intelligence, ma

chines will be able to learn more

about users by analyzing their input.
In this blog post, we discuss how AI is transforming customer-focused services for Digital Marketers by increasing productivity, efficiency and optimizing all-around user experience. We explore the use of AI in paid advertising and how Digital Marketers are and will be benefiting from it in the future.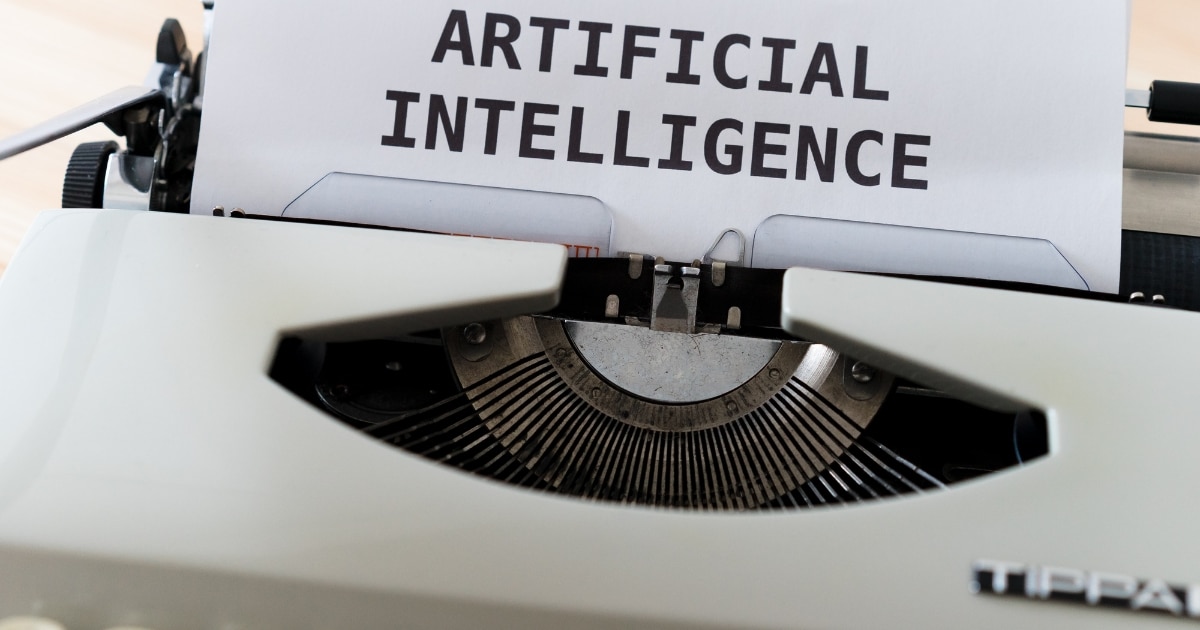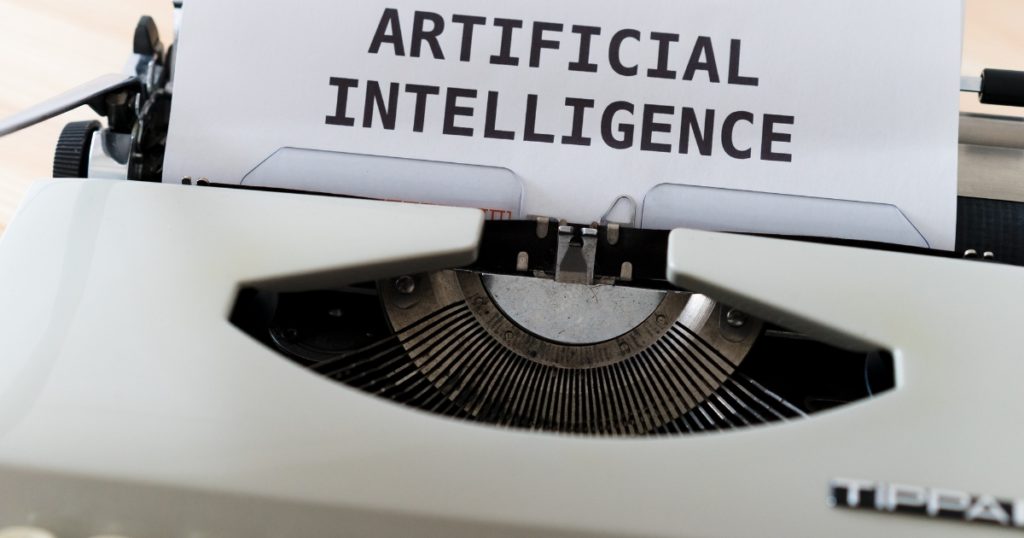 Understanding the Difference between AI & Machine Learning
What is Machine Learning? Machine learning is a machine's ability to learn by using advanced algorithms. We can teach machines to perceive objects, patterns, and other data we provide to any device. Machine learning would be the primary component if we want to make use of artificial intelligence.
What is Artificial Intelligence? Artificial intelligence is the development of computer systems that are able to perform tasks that would usually call for human intelligence. Visual perception, speech recognition, decision-making, and translation between languages are a few examples of AI.
In summary, machine learning uses its experience to look for any patterns it has learned. AI uses its experience to gain knowledge and skill, and also how to apply that knowledge to new environments or circumstances.
Both artificial intelligence and machine learning can have exceptionally valuable business applications. 
Artificial Intelligence in Digital Marketing
BrightEdge Research revealed their opinions of three of the most notable up-and-coming marketing trends in a survey conducted in 2018. 
The top three were:
Personalization

: Approx. 29%

Artificial Intelligence

: Approx. 26%

Voice Search:

Approx. 21%
The interesting thing about this survey was evident in that a number of people didn't realize that all three of the top choices call for the use of AI. When we ask Siri to play our favourite song, use Google Maps to find the way to a new client, or even use portrait mode to take selfies – we're making use of AI without even realizing it.
When you are planning to merge your marketing strategy with AI, it is essential that you pay attention to the following:
Take advantage of all opportunities:

As a marketer, you cannot pay attention to one thing and ignore others. You should capitalise on all the opportunities available to you; This includes tasks like automatic content creation, content curation, and personalization. When these functions are merged with AI, it will make the biggest impact and yield a high ROI (Return on Investment).

Secure data sufficiency:

Marketers should make sure that algorithms have enough data to use for cognitive purposes.

Personalization in moderation:

You need to ensure that your approach and the content you deliver always feels organic. The messages you send through your content should not appear artificial at all.
AI has become an essential part of one's marketing plan in an evolving virtual world, and it is changing the way we market tremendously. The question is: Are you ready to reshape your marketing strategy? 
Time is money. It is no longer practical to conduct all the imperative tasks manually. There are many tools now available that feature artificial intelligence to make paid advertising fast-moving and much more effective. However, what we really want to know is this – Is AI an opportunity or a threat to Digital Marketers
The days where PPC Managers could only focus on Google or Bing search ads are long gone. Today, the multiplex paid media terrain has made life much more difficult. PPC Managers now have to research, set up, manage and optimize multiple search engines, display and paid social mediums. These tasks take time, and they take Digital Marketers' time away from being able to create better marketing strategies.
Here's an example: If CPC's (Cost-Per-Click) grow by 100%, the PPC Manager will then receive a notification by email or text, which means there is no longer a need to continue going into the account to monitor each and every conversion rate, cost per click, click-through rate, impression, etc.
Another benefit of AI is that it helps save time with reporting, which allows for a much more organized process when managing many campaigns. This helps PPC Managers greatly, as AI collects all the data and calls attention to the most important sections first. With this, clients are easily able to see clicks, impressions, and conversions, along with other important performance statistics for their ads.
Programmatic advertising has further provoked a change in how online advertising is changing marketing schemes for businesses. Programmatic advertising is an area in the industry that is growing swiftly, with 72% of all display ads expected to be bought programmatically in 2021. As the marketing industry evolves, PPC Managers are going to find ways to grow their accounts beyond the traditional channels like Google AdWords and Bing. Programmatic advertising carries many of the same principles that PPC Managers do – To Plan, Launch, Test, Analyze, Optimize and Repeat. Even though Programmatic advertising possesses great targeting features and advanced technology, it still requires a full-funnel marketing approach and mindset.
In conclusion to our question above – We still very much need human intervention to superintend the AI we make use of within our accounts. So as to improve on-time efficiency, we should utilize automation in this day and age. Remember, AI doesn't solve every single one of your problems. It does a lot of the tedious and time-consuming work for you, but you still need to target the right audience and create ads that will really work. 
AI will optimize your performance across many channels, and assist you in beating your competitors and maximizing your marketing success.
A Summary of how AI can help you:
Save you time by automating routine tasks.

Helps to constantly improve your marketing campaigns.

Increases your ROI without endless workload on your part.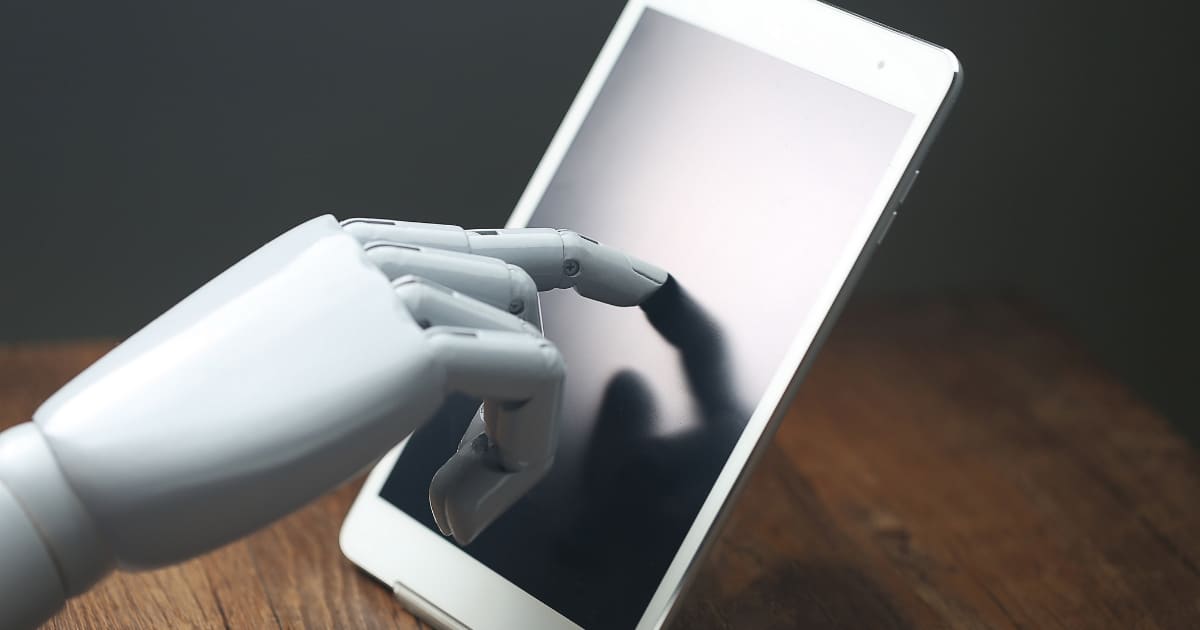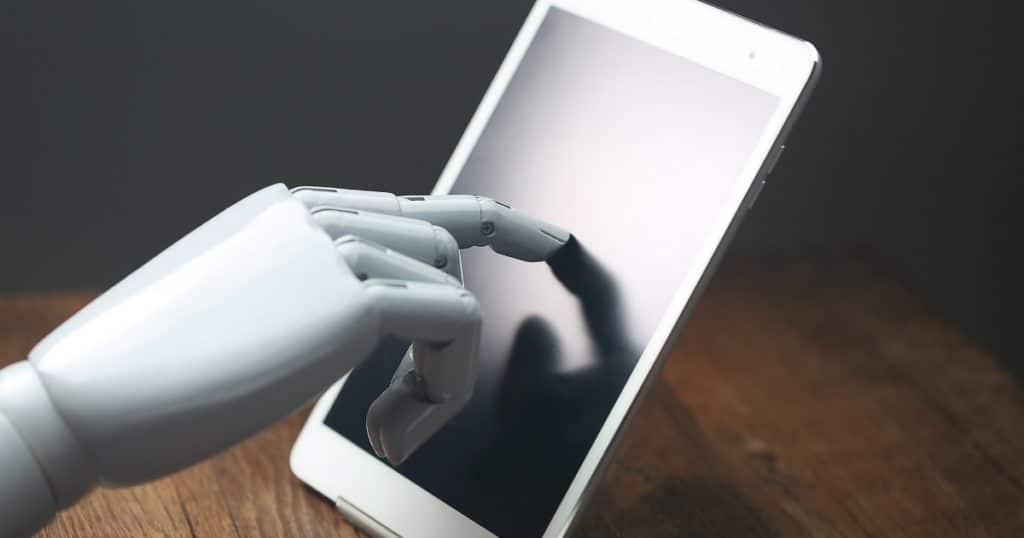 Some great AI Tools to aid your Marketing Strategy
Here is a list of five fantastic AI marketing tools that you as a Digital Marketer may find useful:
Jarvis:

Jarvis is an AI tool that can assist in writing pretty much anything you can think of. Use Jarvis to help with PPC ad copy, video scripts, Google ads, headlines, Marketing copy, product listings, SEO content, and much more. Prices are by the package you choose, ranging from $29 per month to $119 per month. 
Grammarly:

Microsoft Word and Google Docs assists in checking your grammar and spelling, but they don't offer insight into the quality of your writing. Grammarly scans your content to identify grammar, punctuation, context, and structural errors and mistakes. It gives you suggestions for improving the style, word choice, and more within your writing. The wonderful thing about Grammarly is that it is absolutely free!
Zoomph:

Zoomph is an AI tool that measures sponsorship, audience behavior, and ROI on all social platforms. This tool also helps track the latest trends a brand may use to power up engagement and grow brand awareness on social media.
Blueshift:

Blueshift is a tool that tracks each customer and reports back to you about what marketing activities are best suited for them, based on the history of their transactions. This tool will assist your team in driving sales and increasing revenue with customized content.
HubSpot SEO

:

The HubSpot keyword tool is ideal for tracking, comparing, and seeing how your keywords match up against your competitors. It also supplies some insightful SEO tips for those keywords you've entered into the tool too.
Achieve More Success with Artificial Intelligence
In this article, we have concluded that AI has an unlimited number of practical uses. It aids in helping marketers automate repetitive tasks and processes, and helps gather important information about websites and audiences. It's time to put your fears aside and reap the benefits of what Artificial Intelligence has to offer.
Chat to Semantica Digital today to find out more about the marketing services we have on offer to help you transform your business.