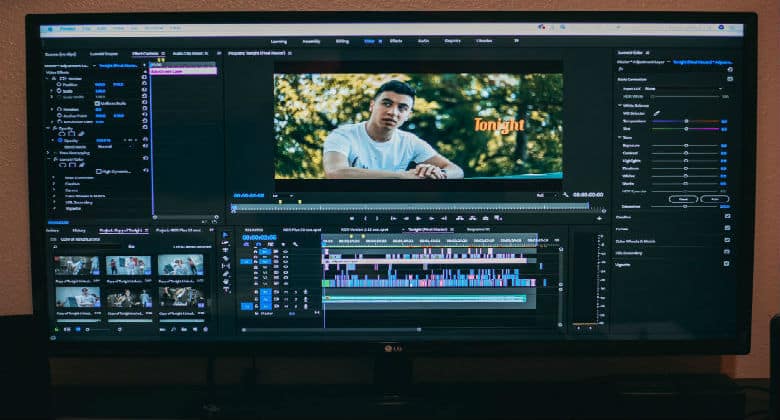 Easy photo editing sites
Find a free, photo editing site
Many companies regularly make use of image sharing accounts like Pinterest or Instagram. When using these sites, especially for business purposes, it's important to get the best quality pictures possible. However, many do not wish to splurge on expensive, name brand, photo editing sites such as Photoshop. These programs are often costly and can prove difficult to use for those without design experience.
Luckily, there are plenty of photo editing sites that are easy to use and free. These fabulous sites are sure to turn your grainy cellphone pic into prize-winning photos!
Adobe finally launched Adobe Photoshop Express, a free trimmed-down online and mobile version of the industry's leading software. With Adobe Photoshop Express you'll be able to access basic image editing actions, such as contrast, perspective, saturation, exposure, and spot removal, as well as selecting preset dynamic effects. You can edit images that are saved on your device or share them directly from Adobe Creative Cloud, Dropbox, Facebook, or Google Photos.
The software has a clear and straightforward interface that supports hotkeys functions, making it a great option for inexperienced users who don't want to spend a lot of time trying to figure out how the program works. Plus, this simplicity makes it possible to smoothly run Paint.NET on less powerful devices, such as notebooks. Despite being targeted to novice users, Paint.NET offers a wide arrange of photo editing tools including brightness, contrast, hue, curves, levels, layers, gradients, and unlimited undos. On top of that, the software supports plugins created by its ever growing community of developers.
PhotoScape X's list of tools seems to be nearly infinite. The software, which is described as an "all-in-one photo editing software" is heavily focused on one-click enhancement features that allow beginners to easily bring their ideas to life. PhotoScape X's capabilities also include much more creative options, such as collage, merging, stickers, effects, text, and brushes.
Fotor offers a long list of basic tools and features, ranging from simple edits like brightness and saturation to more complex concepts such as wrinkle remover and teeth whitening. Fotor also boasts a large selection of effects, frames, stickers, and text options primarily aimed to social media sharing.
BeFunky offers easy-to-use photo editing tools that enable users of all levels to easily achieve professional results. Its interface is uncluttered and user-friendly, making it easy to find the right tools and see the effects on the image in real-time. All edits can be seen in the image's history, and users can easily undo or redo if necessary.
Pixlr can either be used on its own or as a part of Photobucket. This photo editing site works wonders on your pics – you can crop and resize them, add filters and effects, and even insert text. Pixlr Express is the stripped down version, for even easier edits.
While Pixlr Editor is seen as the best online photo editor like Photoshop, Pixlr X is considered the best free HTML alternative to Photoshop Express. This software was developed as the successor of Pixlr Editor in hopes to avoid obsolescence once Flash is out of the picture. Unfortunately, moving from a Flash platform to an HTML one required a lot of trimming down on the original editor's features.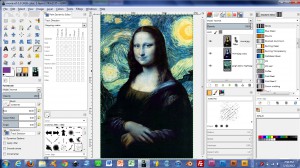 Gimp
Gimp is Photoshop's less complicated cousin. This freely distributed program can be used for photo retouching, image composition, and image authoring. Although it requires downloading to work, it is the next best thing to Photoshop, minus the expensive fees!
PicMonkey
PicMonkey's ease is aided by a crisp, clean interface that's very user-friendly. It goes beyond the basics with its tools on offer – including features like sharpening and teeth whitening!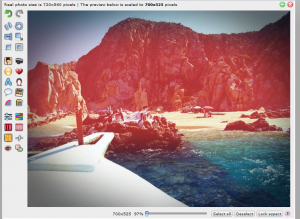 Phixr
Phixr is another useful free online photo editor. It includes all the tools of a good photo editing site – including cropping, rotating, removing red eye and resizing. The option exists to add text to a photo in the form of a fun speech bubble – adding a fun and refreshing twist!
Source: