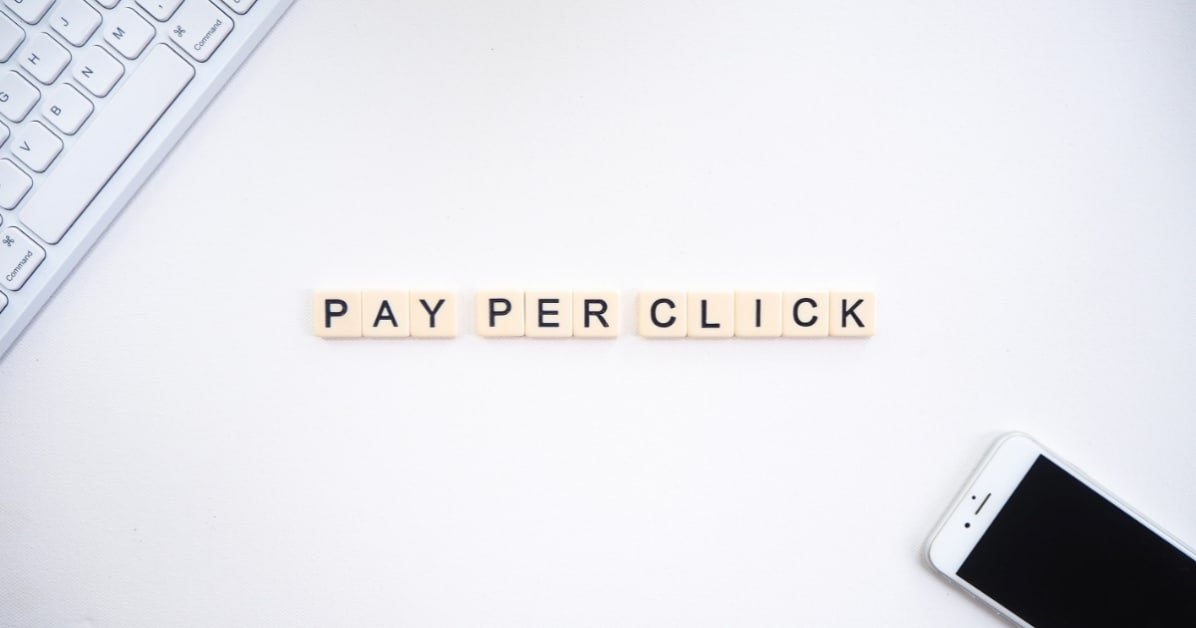 The Benefits of Google Ads: Build your Client Base with Pay-Per-Click Advertising
Digital advertising has become a vital part of any digital marketing strategy. Nowadays, small businesses, as well as huge international brands, are making use of Adwords to bring in new customers through the world's largest search engine, Google.
You most likely already understand the value of strategies like search engine optimization (SEO) and web design. As valuable as those organic advertising methods are, PPC visitors are 50% more likely to convert than those who visit your site via organic content. You simply can't afford to miss out on PPC advertising.
With Google's pay-per-click advertising, you can swiftly increase your visibility online and target ads to your ideal target market. What's better, is that you only pay when someone actually clicks on your ad, which in turn helps you achieve a more impressive return on investment (ROI).
So, will Google Ads help you grow your business? The answer is yes!

In summary, Google Ads will help you to:
Increase your sales

Generate more leads

Promote brand awareness
Keep reading to learn more about Pay-Per-Click advertising with Google and how it will benefit your online marketing strategy at large.
So, what exactly is PPC (Pay-Per-Click)?
Pay-Per-Click is a form of advertising that you pay a small fee for when someone clicks on your ad.
This is an amazing opportunity for businesses who wish to have complete control of their advertising performance and budgets. You'll be paying for the actual traffic that these advertisements generate, rather than on impressions that are merely estimated.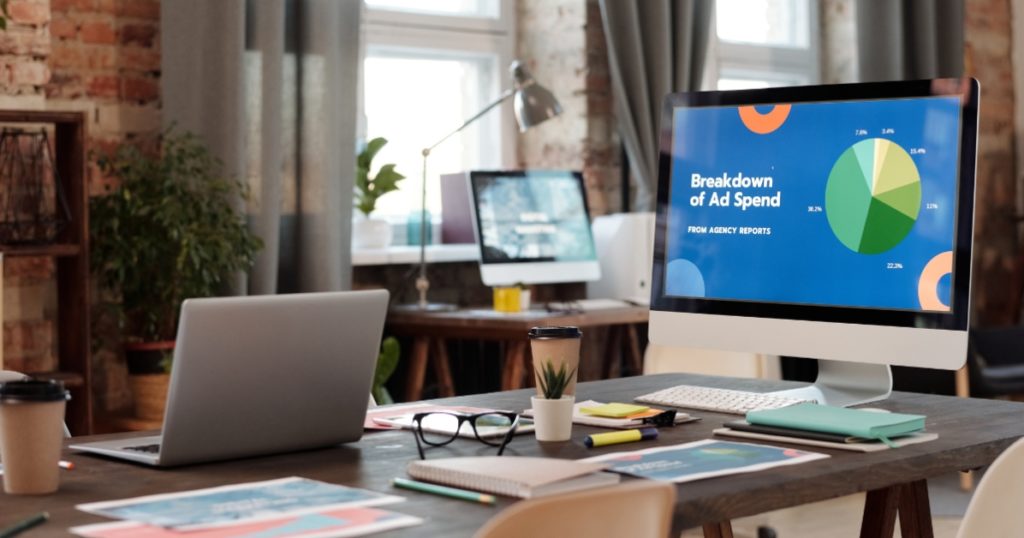 Why is Google the Best Marketing Platform for PPC Advertising?
Ad platforms are host websites that display your adverts in return for a fee. There are many to choose from, but none that are exactly the same. 
With Google handling over 90% of all search queries worldwide, Google Adwords should be at the top of your list if you want your ad campaigns to gain maximum exposure.
The Five Most Remarkable Benefits of Google Ads
Businesses use Google Ads to bid on keywords with high purchase intent. Users that are searching for these keywords are most likely ready to buy your product or service. They already know what they want and they're ready to buy it. What about the people who are not yet ready to buy? Hook them in with a remarketing campaign! These will allow you to target your website's past users in order to give them a more compelling offer on an already high-performing conversion rate.
Gain more traffic to your website
Google handles over 3.5 billion searches in one day. That's a great deal of people searching, and many of them are looking for something to buy. When you decide to advertise on Google Ads, you get to take advantage of that huge audience. You'll also benefit from your ads appearing in Google's other audiences, like YouTube videos, Gmail inboxes, and over two million apps and websites. Associated with the Google Display Network.
Target your Ideal Audience
Google ads allow you to make sure your ad is reaching the right audience, and you'll be able to target the top-performing keywords for your brand.
You'll be able to refine your ad targeting based on the following criteria:
Keywords

: Words and/or phrases relevant to your product or service. Keywords are used to display your ads to potential customers when they search for those terms or visit sites relevant to your product or service.

Ad Location: Display your ads on websites and Google search results pages pertaining to Display Networks and the Google search.

Age, location and Language: Select the age, geographic location and language of your target audience.

Days, times and frequency: Select specific hours or days of the week to show your ads, and decide how often you want your ads to appear.

Devices: You can display your ads on several devices and choose which devices to show your ads on and when.
Advertising with Google Ads will help your website reach the top of the search results much faster. As valuable as organic search results are, with pay-per-click you won't have to spend heaps of your time climbing the ladder to the top of the search results page. Gain traffic to your website fast with Google Ads by creating a landing page and bidding on the highest-converting keywords.
Greater Return on Investment (ROI)
We all know most marketing strategies can cost a pretty penny, and once the funds have left the bank, you're left hoping it works. Google Ads, on the other hand, uses a pay-per-click model, which means you will only pay when someone actually clicks on your ads, as raised earlier in our article. Google Analytics helps you get the most out of your ad campaigns, giving you a clear understanding of what works and what doesn't.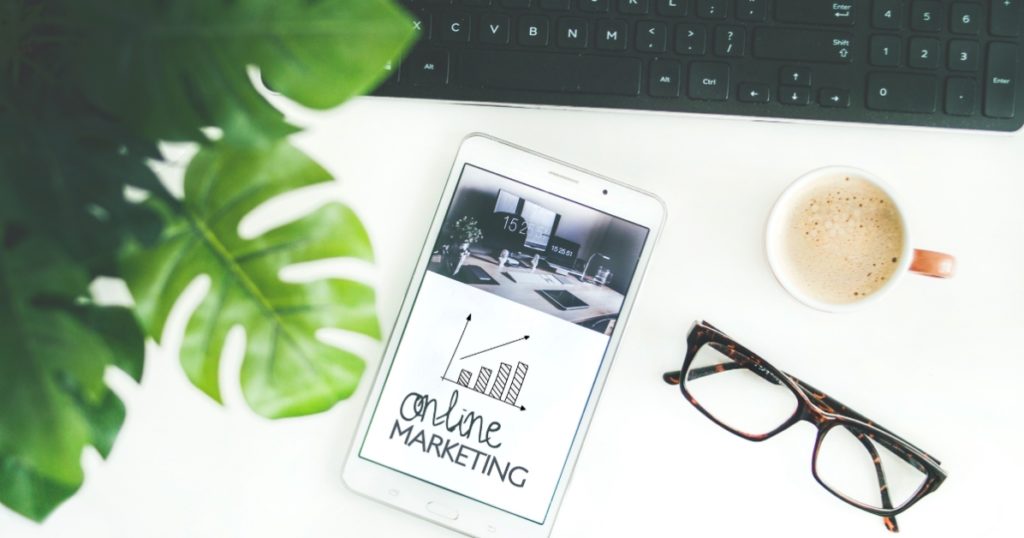 Select the Ideal Campaign Type to Suit your Advertising Strategy
Before you launch your campaign, you need to know your objectives, the markets you want to advertise in and the budget you have available to work with.
Choose from the following campaigns:
Search campaigns allow your business to pop up when people are looking for specific services or products with detailed targeting options and an easy setup.
Capture users' attention by showing your products or services through banners and images, which are also perfect for remarketing strategies.
Video campaigns will allow you to show your videos (video ads) on YouTube and various other websites.
Ideal for people who own an eCommerce store. You'll be able to show your shopping ads on the Google Shopping tab and in search results.
Universal App Campaigns (UAC)
If you have an App for iOS or Android and want to boost it on Google Search, YouTube, Google Play, etc, then UAC ads are the ideal fit for you.
Are you ready to take the next step?
If you consider bringing Google AdWords into your marketing plan, it'll be beneficial to look at how it can support your other marketing strategies. PPC ads will launch your products or services to a much bigger audience, as well as bring more traffic to some of your best content. By making PPC advertising one part of a greater marketing strategy, you can guarantee that all the other segments of your inbound strategy go just a little bit further.

There is no doubt that with Google Ads you're guaranteed a boost in your conversions and an improvement in ROI. But it takes some degree of expertise to fully leverage the force of this marketing strategy. From establishing your target audience to developing a master plan for customer retention and marketing strategy analysis, the process will call for extensive research, planning, creativity, and knowledge. 
Semantica Digital is passionate about helping businesses like yours get the ultimate ROI from their websites and digital marketing. With over 50 years of combined experience, Semantica Digital is the marketing agency you can trust. Chat to one of our expert Ads Specialists today!