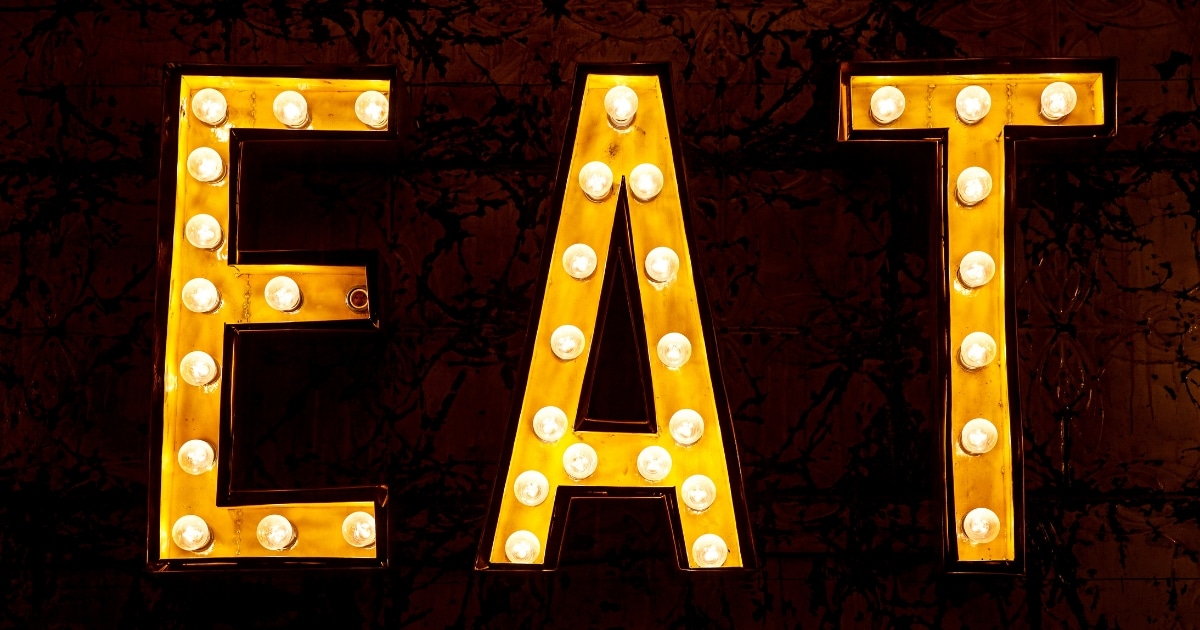 Explaining the Importance of E-A-T in SEO
Expertise, authoritativeness and trustworthiness, also known as E-A-T in the world of SEO, is so important that it is seen in Google's Search Quality Rating Guidelines 186 times.
The buzz about E-A-T started ever since the major Google algorithm update, also known as "the medic update", took place in August 2018. Elements on every good website visitor's checklist when determining whether or not your business 'has what it takes' are: Is it trustworthy? Is it reputable? Can I confidently click on that link the consultant shared with me on Twitter?
In order to rank well for any given query, you need to develop your brand as a thought leader. The three pillars of E-A-T will help boost your online reputation by capturing users' attention from the moment they visit your website.
In this article, we'll go over the three pillars of E-A-T, with tips on how best to incorporate them into your content marketing strategy in order to rank for the best search terms within your industry!
What makes E-A-T so important in SEO?
Keeping E‑A-T in mind is important for most search queries, and some not so much.
If you're just searching for pretty pictures of flowers or cute cats in Google, then E‑A-T probably won't matter very much. This search query would be seen as subjective, therefore it won't be a big deal if you see a flower that you don't think is pretty, or a cat that you don't think is very cute.
On the other hand, if you're searching for the correct dosage of ibuprofen for your six-month-old baby, then this is where E‑A-T becomes absolutely vital. If content on this topic is written by an uneducated writer, or published on an untrustworthy website with a shortfall on authority, it is extremely likely that the information is inaccurate and misleading. Given that this information is primarily related to health care, the severe nature of the problems that can arise is important to acknowledge.
Two health websites that have been massively affected by the E-A-T Update in 2018 are healthline.com and draxe.com. Healthline saw an upward spike after the update, which was followed by a slight decrease as it reached its peak with a considerable increase in traffic. As for draxe.com, it lost over half its SEO visibility in just two weeks following the E-A-T Update, with still no sign of recovery in 2021.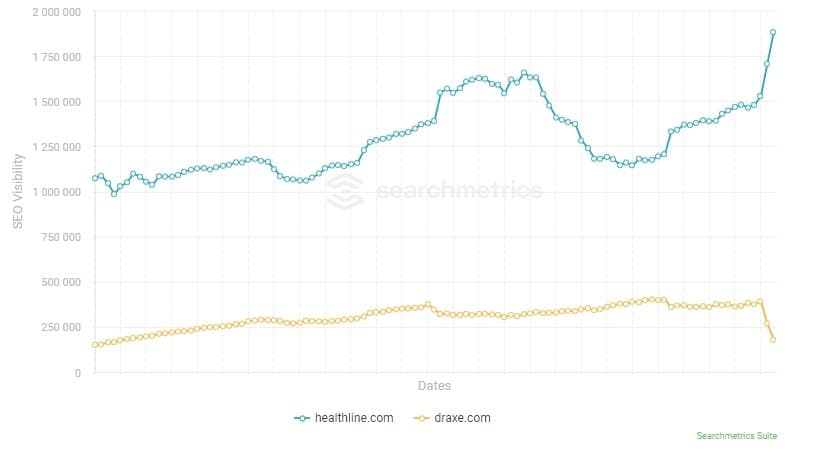 E‑A-T is also important for search queries like, "how to improve my credit score," or "best investments in 2021". Advice from people who don't really know the facts and websites that lack authority is again highly unlikely to be credible and should never be trusted. Google has named these kinds of topics "YMYL" (Your Money or Your Life) pages.
Many different types of pages or topics found on the internet could potentially impact a reader's future, happiness, health, financial stability, or even their safety.  If the content on your site is related to a YMYL topic, then taking E-A-T into account is crucial.
What are the 3 Components of E-A-T in SEO?
Expertise
Expertise is all about the creator of the subject matter and considers their credibility. For example, a person who doesn't have any qualifications in healthcare but posts blogs on the internet with diagnostics of health-related issues is very unlikely to rank above an established healthcare professional. Simply put, expertise indicates whether or not the writer is an expert in the topic they are writing about.
Authoritativeness
Authoritativeness is all about proving that your site holds authority within its area. The amount of backlinks you have from other relevant and authoritative sites will help build your website up as an authority. Think about it this way – If your website is all about selling decor online, and decor magazines as well as acclaimed wedding planners start to mention you in their blogs and link to your website, your authority will climb as search engines will start to recognize your site as trustworthy.
Trustworthiness
Trustworthiness is exactly how it sounds – how trustworthy is your site? This can be achieved by having a secure domain that protects its users' personal information, and having positive customer reviews online. If your website receives many negative reviews, search engines will start to recognize your site as poor quality which will negatively impact where you rank on the SERP.
4 Ways to Boost your E-A-T Scores
We know now that websites that contain topics that Google explicitly mentions in the context of E-A-T in their Quality Rater Guidelines must aim to create high-quality content and ensure that their website appears trustworthy to users. 
We've put together a list of important factors to consider for when you find yourself needing to improve (and maintain) your E-A-T scores:
1. Topical focus: Anyone looking to position themselves as an expert on a YMYL topic needs to focus on their specific topic by clearly pinpointing what they can offer that others cannot. Trying to be good at everything will only get in the way of being recognized for being great at something. Forums in the past often struggled because they were attempting to serve too many purposes. This meant they offered fairly weak content for any one specific category on their site, which made it tricky for them to compete with more specialized websites. 
2. Quality & up-to-date content: A website looking to achieve a high Page Quality Rank should be making an effort to create comprehensive and quality content. Content must be reviewed and updated regularly. When content is refreshed, including the date when the content was last modified is extremely important. 
3. Visible authors: The author of each piece of content should be named and visible to its readers. Additional information such as short descriptions, CV's and links to other online profiles will also help to grow the author and website's authority. If an author is also visible on other authoritative pages or on their own social media platforms where they post high quality content, then mentions or direct links will prove beneficial for growing the website's E-A-T score.
4. Brand strength: Establishing and building a brand takes a great deal of time and effort. Strategically, a well-rounded set of plans will help you spread your word amongst other high-authority sources in the industry that could potentially refer to your business as someone who they can trust. If the amount of traffic to a website increases, then Google will identify this as users repeatedly deciding to visit a specific website to find the answers to their questions.
While E-A-T isn't the final say in what kind of content gets a high rank in SERPS, it certainly plays a big part in SEO and will likely become an even bigger part as more and more information is published online.
By publishing quality content, effectively managing your business reputation, and supporting your writers as they grow and develop their skills, you'll find a place in today's digital world and gain your audience's trust.
These guidelines are in place to help guarantee a great experience for searchers and, more importantly, your target audience. Need more help? We're just a phone call away, and SEO and Web Development are only some of the things we do best!