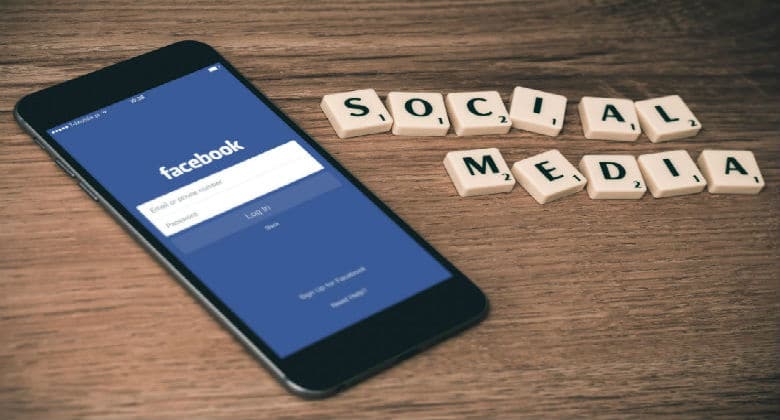 Facebook: an ineffective marketing strategy?
Just how useful is Facebook to marketers?
When it comes to using social media as a marketing tool, it almost goes without saying that Facebook should be the first platform that any media savvy strategist would turn to. However, new studies seem to indicate that Facebook isn't nearly as an effective marketing aid as once thought. Despite this, marketers continue to use it, all the while doubting its efficiency.
Mashable.com reports that nearly a 100% of professionals use Facebook to appeal directly to consumers, while around 89% use it for communication between businesses. This is particularly surprising given the results of Social Media Examiner's 2014 Social Media Marketing Industry Report. According to the report, about half are either unsure about the usefulness of Facebook, or certain that their posts and updates make no difference.
Popularity of other social media platforms
Other social media platforms were ranked as well, with Twitter coming in as the second most used site. Reportedly, 83% of marketers make us of the short-form blogging site. LinkedIn, the social media site with a business slant, took third place, while Instagram scored a meagre 28%. The top six media platforms (Facebook, Twitter, LinkedIn, YouTube, Pinterest, Google Plus) have remained relatively consistent in the past two years.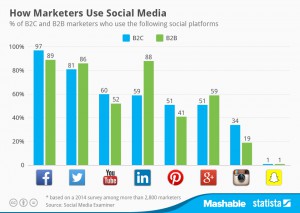 This chart, created by Statista, highlights how marketers use some of the main social media platforms available.
Our view:
Semantica's own marketing expert, Carey Botha, advises against using Facebook as your sole marketing strategy:
"If business are relying on Facebook as the only medium to  engage with their current and potential clients they will fall short. Most business should have already noticed the significant decline in their views for adverts and posts. This is in part due to Facebook's new policies for pages."
Despite the grim predictions for Facebook, Carey feels it does have value if used correctly.
"In order to make Facebook work for your business, you need to manage your page. Regularly post high quality content, and engage with your followers. Paid adverts has also become vital, along with paying to have your posts boosted."
Source:
http://mashable.com/2014/05/21/facebook-not-effective-marketing/