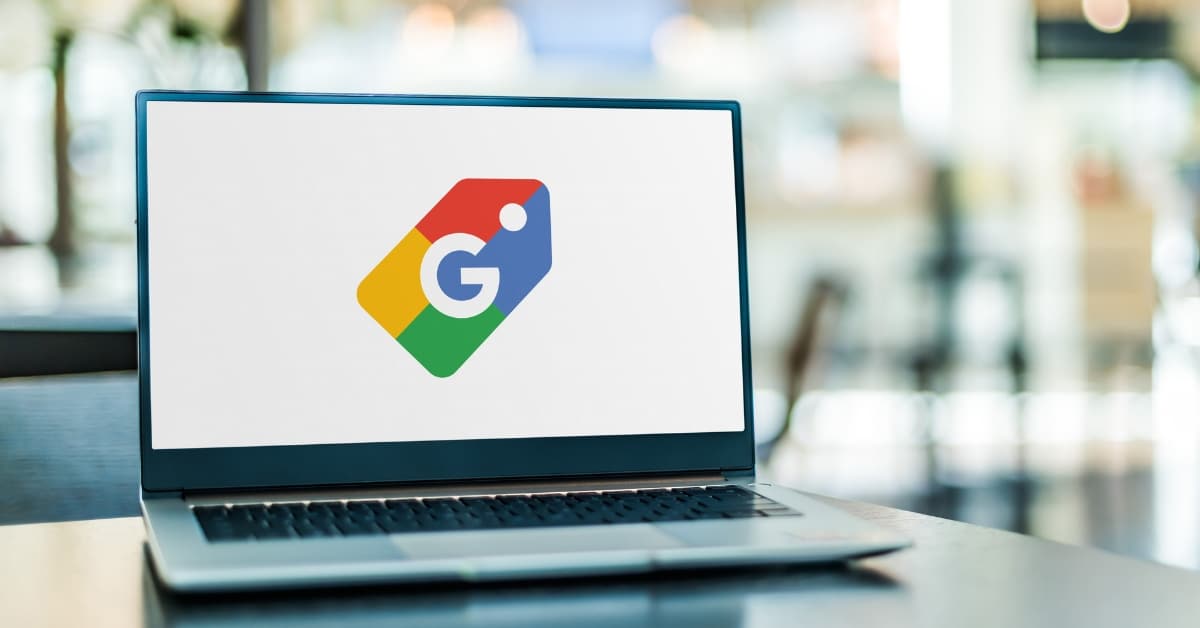 Google Shopping Product Feed Rejections: Everything you need to know
Google Merchant Center errors & feed rejections are some of the biggest obstacles for eCommerce business owners and online marketers who want to attract more online consumers via Google Adwords (products feeds). And rightly so, as the information located in this data feed helps Google determine which shopper queries to display your google product ads for.
In this article, we'll help you understand why this happens and provide solutions to some of the most common Google Shopping product feed rejections.
What is Google Shopping & Merchant Center?
Google works hard to make sure that their data feed preferences are consistent between different types of content. Google Shopping and Google Merchant Center give eCommerce businesses more opportunities to connect with customers who are searching for the products they have to offer online. 
Google Shopping is a service that allows users to search for products on various online shops and compare them with similar products available on the market within Google. This is also known as a Comparison Shopping Engine (CSE). Google Shopping results show up in search results as thumbnail images that display each product's retailer with the price of the item. Google Merchant Center works together with Google shopping, as it allows you to upload your shop and product data to Google to make it available for Google Shopping, Google Ads and other services. 
There's more to know about Feeds
Product data feeds are often sent between manufacturers and eCommerce businesses. They are also used in different online marketing platforms that help online shoppers find the product they want to buy and drive the traffic to the retailers' websites. 
These marketing platforms include:
Price comparison websites

– Feeds are important for online pricing comparison sites to run correctly.

Paid search

–

Pay-Per-Click

(PPC) campaigns use Application Programming Interfaces (API) that receive a variety of features within product feeds to determine campaign keywords and bidding.
Associated networks

– Associated networks channel products through their platforms from merchants to those associated.

Social Networks

– Accept product feeds from sellers like Facebook and Instagram to list products.
The Many Types of Google Merchant Center Feed Errors
If Google Merchant Center users don't stay compliant by constantly maintaining the information provided within the app, accounts may be restricted or even banned. 
Moreover, Google doesn't always properly communicate why your data feed is getting rejected, blocked, or flagged. In this article, we'll identify some of the main reasons Google will reject your data feed and help you figure out why and how to fix them.
As an eCommerce website continues to grow, so does its inventory. As the product database expands, data integration issues can easily occur between multiple services. Feed issues can be due to anything from basic mistakes like price discrepancies, incorrect availability, insufficient product data, all the way to processing errors. Once you're able to recognize different types of alerts and discover what causes them, dealing with issues becomes much easier.
One of the first things you'll need to learn is the difference between Errors, Warnings, and Notifications in the Google Merchant Center:
Errors – This can only mean one thing, a piece of information is inadequate. This usually indicates account suspension, item disapproval or one of the many errors we mention below in this article. Your products will not display in Google Shopping searches due to some mistakes and will need to be resolved as soon as possible for minimal loss of revenue.
Warnings – Warnings are not as serious, but could result in errors in the future. Warnings can negatively affect the performance of your product listing ads.
Notifications – Notifications are usually suggestions offered to optimize your product information. They won't affect your products from displaying but is a way Google lets you know that there is room for improvement.
We broadly explore where things can go wrong:
Availability errors

Shipping & tax errors

Unique product identifiers (GTN/MPN/Brand errors)

Pricing errors

Description related errors

Image related errors

Feed processing errors

Incorrectly assigned Google product category

Missing additional product data errors [gender, colour, age group, size]

Missing or invalid data 

Excessive capitalization

Invalid or missing required attribute: id

CSS not selected for this destination

Ineligible for enhanced listings on Surfaces across Google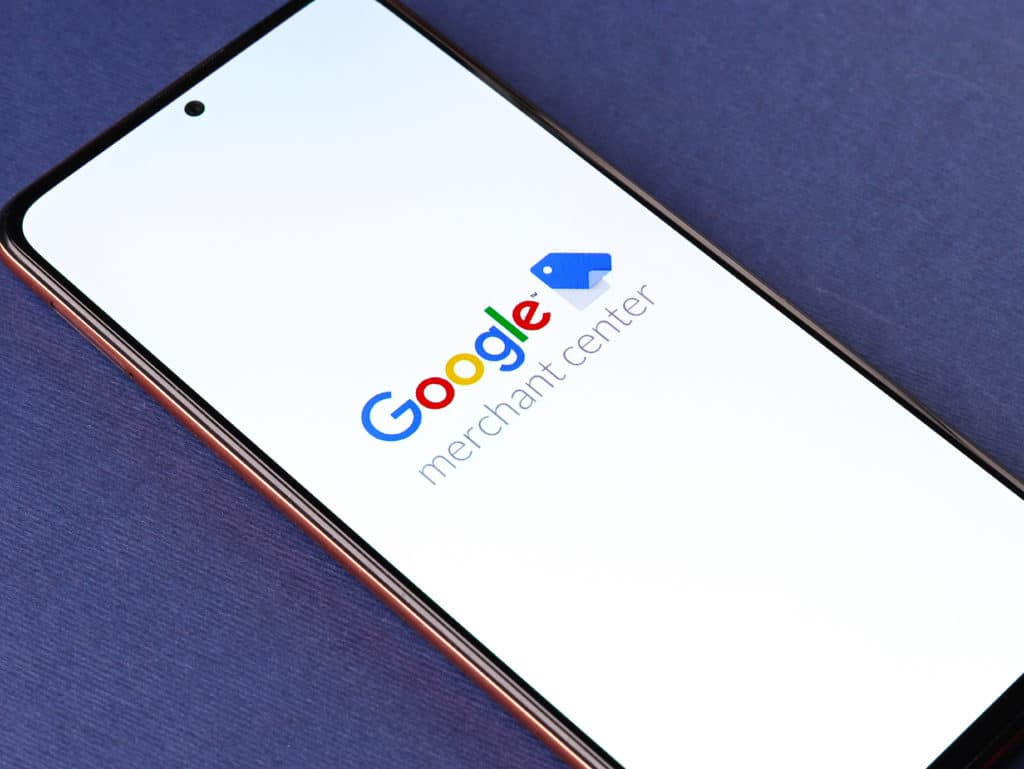 6 of the Most Common Feeds Errors in Google Merchant Center, and how to fix them
1. Google policies
Google has a restricted product policy which can easily get you into trouble for your ads. Google rejects advertising of products that are dangerous, restricted by the government, trademarked, etc. Google may consider products like guns, ammunition and firecrackers as dangerous, among many others.
How to fix Google Policy Feeds rejection
Do not add products to the Google Merchant Center that breach Google policy. Be sure to keep in mind where you are promoting and advertising your products, and remember that every product must be absolutely legal. Provide actual and descriptive product descriptions and images to avoid violation of Google's policy.

2. Incorrect price and availability
The prices that you submit to your feed must match the price on your website or landing page. If any variances are found, your product will be rejected. This error can occur when your feed is not optimized and kept updated. This could also potentially be caused by caching pages too aggressively.
How to fix incorrect price and availability feeds rejection
This fix is possible by keeping your pricing updated. Create a separate sheet for the discounted products and fetch from the original Google sheet. Remember that when you have a sale or promotion, change the sale price and not the actual price of the product.
3. Invalid tax and/or shipping
Many Google Merchant Center users forget to set up tax and shipping information. You can't order something online without an address, so when this is forgotten, Google will reject it.
How to fix invalid tax or shipping feed rejection
To set up tax, go to tax information in your Merchant Center account and fill in your tax information. For shipping, go to the shopping rule and set up shipping from your settings. 
4. Incorrect category names or no categories at all
If you are submitting a feed without a category or incorrect category name, it will result in an error. You'll need to have your product categories set accurately to avoid any errors. Your product categories must always match the categories provided by the Google Merchant Center.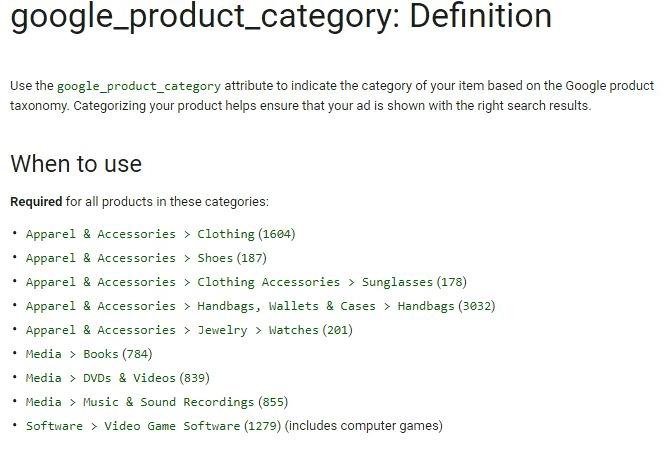 How to fix incorrect category names or no category names feed rejection
To fix this error, make use of Google's taxonomy when filling in the "google_product_category" field. Remember that you will still be able to use these categories in "product_type".
5. Invalid images, descriptions and product titles
As we all know, Google is serious about data. Therefore, it's very important that your product titles, descriptions and images match the product you are selling. Google uses these attributes to match products with user search results. Google's algorithm mainly focuses on product titles and descriptions to show related products in search results.
How to fix invalid image, description and product title feed rejection
Double-check that your titles and descriptions comply with the Google Merchant Center guidelines correctly. 
The most common mistakes are:
Product title too long or too short

Product description too long or short

Invalid image URL

Special characters in your image

Repetition of words in your product description
Have a look at all of these possible mistakes if there is nothing wrong within your feed.
6. Targeting multiple countries with one domain
If you are using the same data for multiple countries, errors will occur. Each product feed must be localized to ensure the data is unique for each country. For example, prices will need to be displayed in the local currency, as well as titles and descriptions in the local language.
How to fix country targeting feeds rejection
Make sure you haven't used the same product feed for multiple countries without editing it to be unique for each country. Also, be sure to never target these countries with a single website – Create more for every country you want to advertise your products to.
Didn't find the answer to your question? We're always happy to help! Chat to one of our Digital Marketing experts today.