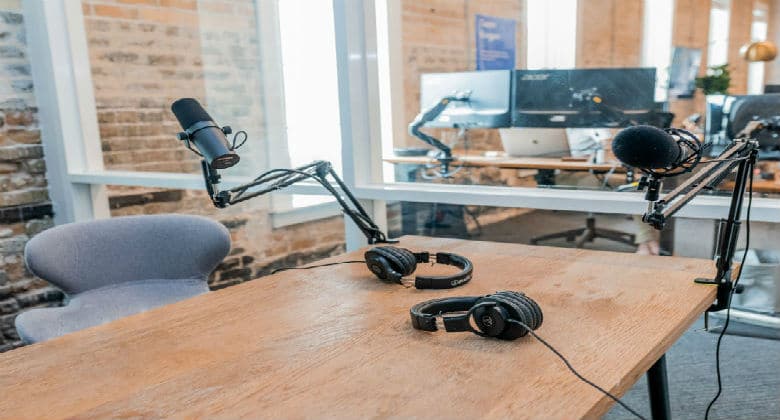 6 of the best South African Podcasts
What makes podcasts so useful?
Podcasts are a great (and inexpensive) way to share content and it's also an easy way to stay up to date with the latest breaking news, trends and current hot topics. There is a great variety of content shared on podcasts and brands can really engage with their audience on a meaningful level.
Its flexible format makes it convenient for people who are constantly on the move to engage with the content that they are interested in. Depending on the device you use (mobile phone, iPod, MP3-player, PC, laptop, tablet etc.) you can listen to it anywhere, anytime and at your own leisure.
Our list of top 6 South African podcasts that are worth the listen:
1: The ZA Tech Show
Join this weekly technology talk show and hear what a group of journalists and tech experts (or techsperts) have to say about the latest industry news, gadgets, tech services and software.
2: JSEDirect with Simon Brown
Hosted by Simon Brown, this is a weekly overview of what's happening on the JSE in South Africa. It focuses on stocks outside of the Top40 Index and also includes updates, market moves, company results, trading tips and book reviews.
3: BizRadio
This fantastic brand is described as "a rich media platform connecting the world of business and the business of the world." Their podcasts are highly recommendable and their very well organised categories comprise a wide variety of relevant subjects.
4: Bizcommunity's Biz Takeouts Marketing & Media Radio Show
Biz Takeouts Marketing & Media Radio Show is a podcast from South Africa's biggest online marketing, media and ad industry platform. It gives relevant and interesting insight into all aspects of marketing in South Africa and the world. It is aired every Thursday afternoon, 17:00 ─ 1800, on 2OceansVibe Radio via live audio streaming.
5: Moneyweb Radio

Moneyweb collaborates with SAfm and RSG to create two podcasts (English and Afrikaans) that cover finance, economy and stock market-related news and topics.
SAfm Market Update with Moneyweb

RSG Geldsake met Moneyweb
6: Mail & Guardian Newsroom
Streamed live on Mondays from 13:00 – 14:00 on 2OceansVibe Radio, this informative podcast from a leading South African news source covers the latest news, business insights and investigative news stories from the Mail & Guardian Newsroom.
There are many great South African podcasts around. Please let us know which podcasts you find interesting and useful, by commenting below.
Start your business's own podcast and create branded content to engage your audience. Contact Semantica to help you implement your podcast today.