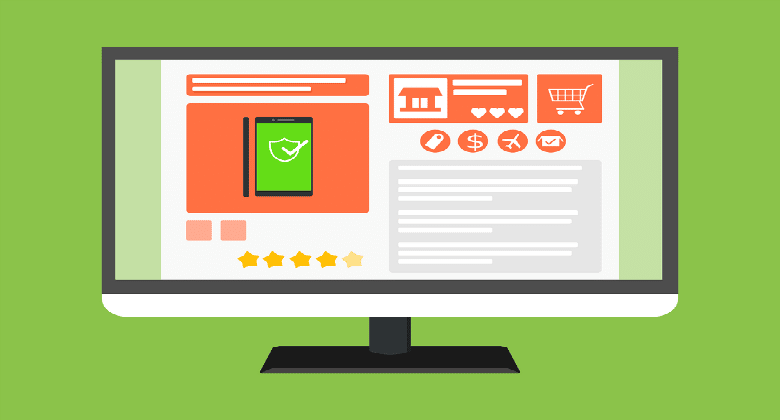 How big is eCommerce?
January has been a very busy month for us with many members of the team returning from their well-deserved Christmas holidays and that's probably why we were so quiet. 2015 was a very fruitful year for us and we're excited to see what 2016 has in store… one thing's for sure though,  it already looks promising!
With that said, let's get down to business!
eCommerce
Everyone knows how eCommerce has taken the world by storm but the question is, does everyone know how big eCommerce is? Well, to answer this question let's start by correcting the one mistake that most people make.
And that is thinking that eCommerce only revolves around buying and selling online. Yes, that might be the most popular example but there are other types of activities as well. One may go as far as saying any form of a business transaction conducted electronically is eCommerce.
According to uAfrica.com, compared to other countries, eCommerce in South Africa is still relatively small with a value of between R6-7 billion, but growing at a rate of between 25 and 35% year-on-year.
It accounts for approximately 1% of the retail sector as a whole.
Statistics gathered from over 90,000 respondents during the 2015 South African eCommerce Awards survey showed the following about eCommerce in SA:
The majority of online shoppers were women aged between 18 to 39;

The majority of South Africans spend between R250 and R1000 when making a purchase online.

33% of those surveyed made 10 or more purchases online per year; and

28% of shoppers make online purchases using their mobile phones
Further analysis with PayFast found that:
The busiest times for online stores was after the 25th of each month;

The average basket size in South Africa stood around R725 per order; and

That 70% of all online transactions were paid for with a credit/cheque card.
Now that we have explained what eCommerce is, you must have an idea of how big it is, with something so big, the possibilities are endless so what are the possibilities with eCommerce?
According to Receiptful.com, the following are the top 4 emerging trends shaping eCommerce in 2016.
Easy to replenish- goods create predictable sales
Most customers usually have products that they buy every month and stores should start focusing on that and start introducing product subscriptions. Start by identifying what different customers order on a regular basis and when that is done, offer shoppers the option to subscribe to a monthly delivery of those products. Safe and convenient for the customer.
Produce and Promote content
With times changing not only is it important to create compelling content but it is also vital to deliver it to the right people, interested consumers.
So, in 2016 eCommerce companies need to produce brand positioning, interesting and relatable stories that need to be thoughtfully delivered to customers as well as potential clients. Images and videos are some of the channels to consider.
Storefronts boost Online sales
Who said Offline and Online shops can't work hand in hand? More and more eCommerce stores are starting to open offline shops, why? because they are starting to realise their customers' needs and preferences.Sometimes images are just not enough, some people like the idea of something tangible, something to look at and something to smell while some people like the convenience of buying online and picking up at an offline shop.
If you still feel a bit uneasy about the idea, maybe consider open temporary offline shops just to see how it goes and when you feel brave enough, you can go permanent.
Producing an almost tangible reality
For customers who as above mentioned like the idea of something tangible but are maybe too busy or lazy to go to an offline shop. The closest thing to reality is virtual reality.
L'Oreal created a makeup genius app that takes virtual reality to a whole new level. Let's see why it's so genius:
"Instantly apply makeup onto your own reflection in real-time."

"Makeup follows your face as you move and make expressions."

"Choose from an endless array of products and expertly-curated makeup looks."

"Try before you buy anytime, anywhere."
Need help with an eCommerce site? Feel free to request a quote.
Sources: https://receiptful.com/ | https://www.uafrica.com/