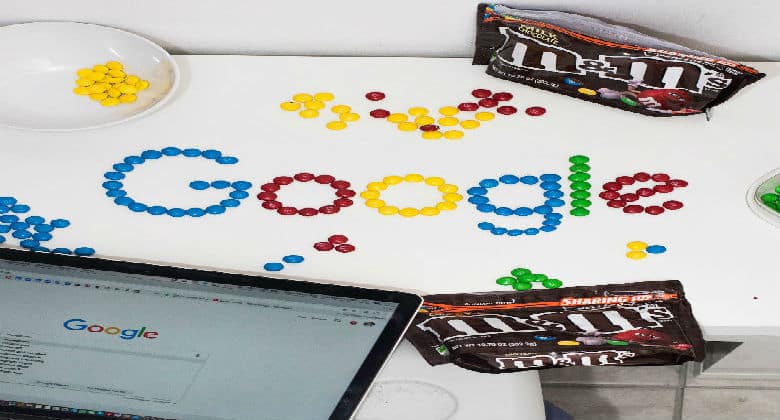 How Google search works: an inside story
You want to be found on the web and Google wants to help you do that – well so does Semantica Digital.
Google is always doing something new and interesting and recently created a very enlightening, interactive explanation called 'The Story,' to educate the perusing web-inquisitor on how Google Search really works and how it makes your website easy to find when someone conducts a search. It goes into the details of the complex system that lies behind every page result. And if you didn't know it already, Google Search is the most used search engine on the web.
As Semantica is in the business of designing and optimising websites to be as 'searchable' and 'findable' as it is digitally possible, we have integrated our role into Google's search story to help you understand where our services fit into the search process, why it gives your business an advantage when it comes to search and also why it is important to have a Google-friendly site.

Follow this link to view the complete interactive story on Google's website.
1. When your social media presence increases, so will the visits to your website. These visits translate into links that help to improve your page ranking. Semantica can integrate social media into your online marketing strategy as well as advise you on how to run it more effectively.
2. Keywords and meta tags make your website and other content that links to it more easily found by search engines and also generate more targeted traffic. Semantica does keyword research and meta tag optimisation to ensure your website gets displayed in the search results.
3. Google provides a page rank to websites based on the site's importance. Semantica has the tools and the expertise to improve your rankings.
4. Semantica will analyse your website's on-page factors that would have an impact on your rankings (including conversion analysis) and make amendments to your existing (or new) website. SEO is how we make your website become like a beacon for search engines to provide more targeted traffic. What is SEO? SEO stands for "Search Engine Optimization", and is the process of improving the quality & quantity in order to get more traffic to your website.
5. Responsive Design is a key element for a "search friendly'" website, as searches are increasingly being made from mobiles such as smartphones and tablets. Semantica can revamp your site with advanced CSS layouts that work across multiple devices.
6. Buying or selling links that pass PageRank violates Googe's webmaster guidelines. Semantica does things the right way and is proud to  be a white hatter.
7. Don't spam your page with keywords! This is called "keyword stuffing". One of the most crucial parts of SEO is having well optimised (and not over optimised) content. Semantica provides workshops that focus on SEO copywriting – this will help you create relevant and "search friendly" content for your website.
Contact us to book your training workshop in copywriting for SEO or talk to us about our SEO services.