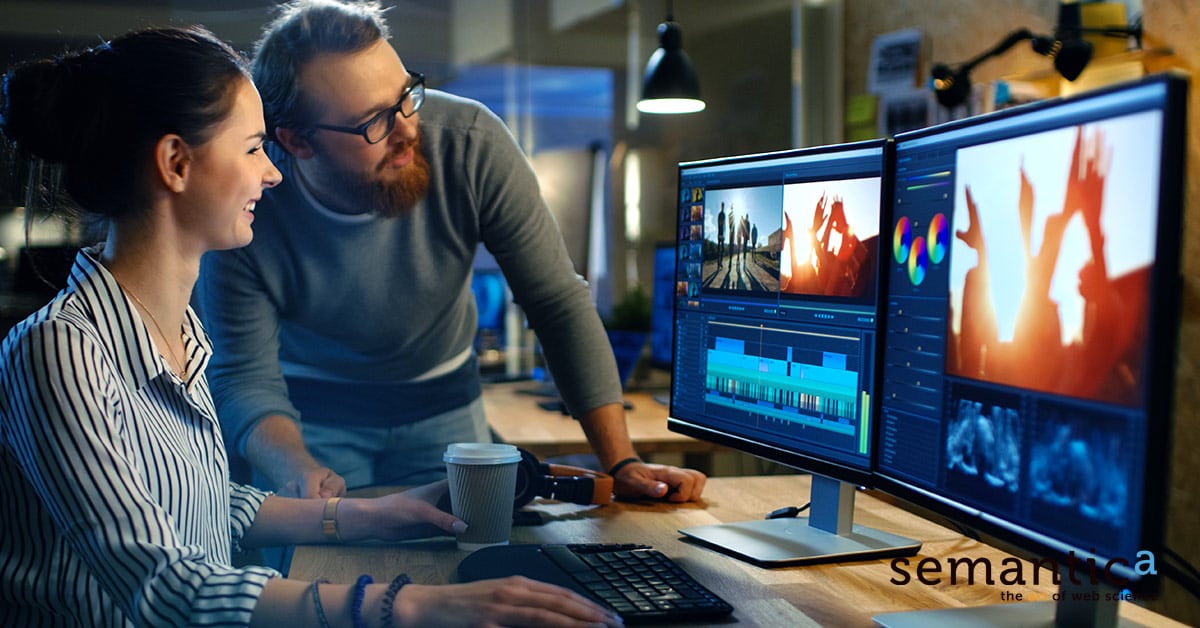 YouTube SEO Cheat Sheet
If you've ventured into creating a YouTube channel you might realise what a slog it is to gain strong viewership numbers.
In this article, we'll attempt to collate some tips & tricks on how to get more views and exposure to your videos by using visual and also SEO techniques.
You' might have heard that YouTube is the second most powerful search engine besides Google, so it's definitely in your interest to optimise your video posts as well as possible, using the tools that the platform provides you out of the box.
So, let's jump into what's deemed as best practises for YouTube SEO.
YouTube SEO Best Practises
YouTube SEO Keyword Research
Just like with any SEO campaign, you want to start with keyword research. The process is not much different from conventional SEO keyword research, so you'll start by trying to identify the high-volume search terms related to your video content. If you're smart, you'll do keyword research before producing your videos (just like you should before rolling out content strategies) as it'll give you head start with the content's ability to rank.
Create a topic drill down – Start with broad and drill down into detail on the specific topic that you're covering.
Use the YouTube auto-suggest – although you won't see search numbers, you'll get a good idea of sub-topics to use
NOTE: Don't rely on Google search volumes to tell you what's popular on YouTube! It's not the same thing.
Run pilot YouTube ad campaign – you can use the search query data that such a pilot campaign produces to give you some further keyword ideas if you look at impressions specifically as an indicator.
Use Ahrefs' Keyword Tool with YouTube set as the search engine – if you have access to this tool, you can limit it to YouTube specifically for amazing topic popularity drill-downs and focus it further by using phrase-match related queries.
Pro Tip: Look at engagement on high-view videos for your topic to determine whether they are being promoted by ads or not.
Search Intent is super important for YouTube – Visit YouTube (perhaps in incognito mode to not take your search history into account) and see what auto-suggestions YouTube serves up and look at the first few results. This will give you a good idea on the kind of content that YouTube is serving up based on historical user search intent. Remember, Google & YouTube is constantly playing the game of serving users with what they are most likely to engage with!
Optimising your YouTube Videos for Search
When you upload videos there are many opportunities to include your main and sub-topic keywords within the fields that you complete when creating a video.
Things to look out for:
Title – it's obvious, your title is the most important factor when it comes to generating traffic to your YouTube videos.
Description – see the first few lines as your meta description as it would likely end up on the search result if your video made it into the search results.
Add Links – you can add links in your video description that link to sections in the specific video, or to external resources that are related to the video. Why not also add a small bio about you or your company with a link to your home page?

Pro Tip: To get a link to a particular section in a video, just right-click the timeline to get a custom link to that section of the video.

Thumbnail – besides your title, your thumbnail is the most important part in generating click-throughs. Thumbnail creation is a science on its own. Learn from the top YouTubers how to create a high-engaging thumbnail. It needs to attract attention and stand out in the feed & search results!
Audience – change the options here if your video is not intended for children
Add tags – this is the opportunity to tag in your main and sub-topics
Add the video to the correct playlist(s) – playlists are a great way to organise your video into topical collections. Use collections that would make sense for the viewer, like How To's, FAQ's, Feature Releases and whatever makes sense for your channel.
End Screen – want your users engaged and prompted to watch your next video in perhaps a series? Make sure you add an end screen with important links to previous and next videos. You can also control what this end screen looks like and it's perhaps a branding opportunity (and not something you need to edit into the video itself).
More Options Section:

Paid Promotion – indicate whether this content is paid for promotion. It would need to abide by YouTube's ad policies & guidelines.
Recording Date – Helps define to Google when the video was produced (different from your publish timestamp), if needed.
License – Standard: you own your content, Creative Commons: other folks can repurpose your video if they please without having to request rights
Video Location – We've seen this work well for location-specific content as it would bubble up when the location is used in a search on YouTube. If your videos are destined for global distribution you don't need to worry about this.
Distribution – not available on all accounts (you might need monetisation switched on)
Category – you can choose a top-level YouTube specified category for your video. This will help with suggestions when viewers watch related videos.
Language & Subtitles – choose the language of your video – this could help with geographical distribution potentially – you don't need subtitles, but it's very useful for accessibility and since it's written word of all the content in the video, another opportunity to be picked up by YouTube's search engines. By now they can easily transcribe audio to text, but it might be a useful technique to add if you're looking for that extra bump.
Comments & Ratings – we suggest leaving comments open unless it content that you expect to receive negative comments on. Remember, comments are potentially (probably) indexed too!
Live Chat – mostly applicable to live videos, but it's nice to see the chat stream on a saved live video as it indicates a good level of engagement when other users watch the content.
Embedding – choose whether to allow embedding or not (on other websites)
Subscription Feed – choose whether you want the video promoted to subscribers or not as part of the feed
In Summary
As you can see, a lot of the same efforts go into ranking YouTube videos that also goes into making website content rank. To optimise your workflows, we recommend combining your keyword research for search and YouTube while you're at it if you're developing content for both.