Namibia gets it's very own 'LastMinute.com' – StayToday.com.na!
After a couple of intensive development months, we're proud to announce that we've launched, (in Beta), the website that will change how everyone can get great deals on last minute bookings in Namibia for those much needed weekend away breaks!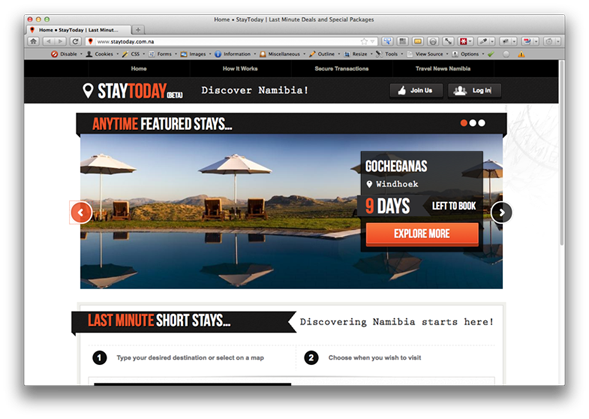 The site is fully transactional, but it is undergoing rigorous testing first and will shortly begin adding properties to it's portfolio soon, so be sure to bookmark it now!