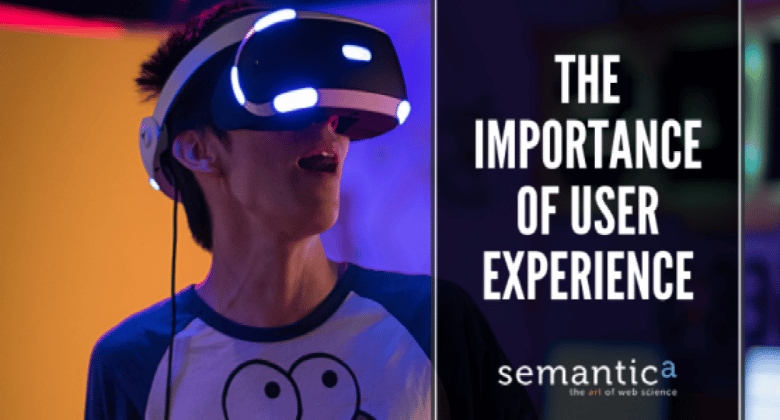 The importance of improving user experience (UX)
We have previously discussed what UX is and what it isn't, in this post, we will look at why it is so important to improve your website experience for your users.
Recap
User experience (UX) is any aspect of a person's interaction with a system, from the interface to the graphics or user manual;
User experience design (UXD) refers to improving customer satisfaction through design to make said system easier and more pleasurable to use.
Tech-savvy users
Users can tell when a site is outdated which doesn't scream "have confidence in our product or service when we can't be bothered to update our website".
Your UXD should focus on speaking to your relevant audience while using modern web design trends and best practices. But, don't get a fright when we say modern web design trends, it doesn't mean you have to add all the golden bells and whistles, but take some time to understand what design elements would drive your audience to convert more and do those you're comfortable with doing, or have time and budget to do.
Users are not patient
If a website takes longer than 3 seconds to load, most users navigate away and find a faster website to source their information.
Your UXD should ensure that your website is not unnecessarily content-heavy and that it incorporates responsive design. Search engine optimisation (SEO) addresses speed issues and should, ideally, always be incorporated into a website maintenance plan.
Users do not want to hunt for information
Your users do not want to spend hours looking for information on your website. If a user cannot easily find the relevant information they expect to find on your site, they will quickly navigate back to Google or away from your website to another website where the information is more easily accessible.
By analysing the search intent of your target audience, whether it is informational, transactional or navigational, ensure that you are answering your customer's main need for your product or service. Your UXD should ensure that navigation on your website is smooth, easy and understandable.
Tell users what action to take
Your website aims to drive a certain interaction, whether it's to make a purchase, signup for a newsletter or register for an account. This conversion is the whole reason for the existence of your website and for your marketing efforts. Therefore, it's important to guide users on your website to take that action.
UXD will enable you to tell a story on your website that draws users in and provides them with an experience that guides them down the yellow brick road to the conversion you want them to take with a well-placed call to action bringing you more conversions as well as a return on investment (ROI).
Users like deep, motivational quotes
"You will get all you want in life if you help other people get what they want," Zig Ziglar, motivational speaker and author. UX and UXD helps your users to find your product or service by providing them with the relevant information that meets their needs.
Now that you know how important UX and UXD are for your business website and if we have tickled your user experience curiosity, keep an eye out for our next blog post on quick tips and tricks for improving your UX.
Or if you are inspired to improve your user experience, give us a shout!