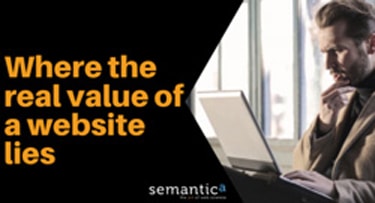 What every business owner should know about their website
You have this incredible website that you are proud of and ready to market to the world!
One day you are showing off your incredible website in a meeting and an error message occurs saying that your website is down…who you gonna call?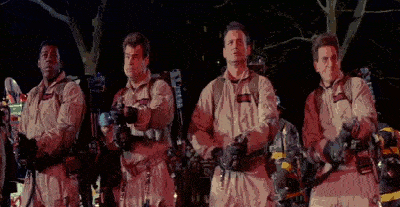 All too often companies don't consider having a website maintenance plan because the building of a website is the main task right – once it's built, we're finished?
Not quite.
The most important element of any website is keeping it going through maintenance tasks and continuous optimisation for both your users and for search engines.
What maintenance is required on a website?
WordPress core updates: Updating your WordPress website is easily done with the click of a button, but nothing in life is that simple and often unpredictable bugs can crop up due to plugin or theme clashes. Testing updates beforehand on a staging site and knowing how to correct any errors that do occur is the benefit you get from letting the professionals handle your updates for you. It also saves you time as well as avoiding the stress of handling this yourself and preventing website downtime.
Theme and Plugin updates: As WordPress continuously updates their code, plugins and themes developers are also required to make updates to ensure that the software works together seamlessly. Major issues can occur by not updating both WordPress and your theme or plugins.
Site backups: Backing up your website is as important as website security. If any data on your website is lost and there is no backup – it will be lost in the binary abyss forever, which means that you may have to redevelop your entire site from scratch!
Content updates: While content updates on a WordPress website can be done with relative ease, it can be a time-consuming task, especially if you don't work on websites every day. Under your maintenance plan, you can task your webmaster with updating your site content leaving you with more time to drive your business growth.
Other advantages of having a website maintenance plan:
Technical support & troubleshooting: No matter how well your website is built, nothing always works 100% and from time to time there will be website issues that crop up. Having a team of experienced web developers on hand to assist you with troubleshooting and technical fixes will save you a lot of time and effort.
Additional marketing services: A lot of agencies also offer additional services such as search engine optimisation (SEO), email marketing or newsletters and online advertising, this all helps to drive traffic to your website which ultimately will see a better return on your investment and improve your bottom line.
Monthly reporting: Monitoring your monthly website analytics provides you with an idea of how well your website is performing. The data from monthly website reports can help to identify where users may be exiting your website and possible areas of improvement that will drive conversions. Read more about what kinds of metrics you can track to gauge user engagement on your website.
Continuous optimisation tasks:
SEO: Optimising your website to appear in organic search results on the first page of search engine results pages (SERPS) should be a part of your core marketing strategy. Most of us consider this a nice to have, but in fact, it is vital for search engines to understand your content and for users to find your content when searching for the relevant terms related to your product or service.
User Experience: Alongside monitoring your metrics, your webmaster can provide you with additional guidance on how users are experiencing your website, where they may be experiencing hiccups on your site which causes them to bounce and can provide possible solutions to ensure that the user experience is as seamless as possible to drive them to convert.
Want to know more about UX? Read our UX series:
Responsive Design: Responsive design is a web design approach aimed at creating sites to provide an optimal viewing experience on multiple devices. According to techjury, 80% of internet usage is expected to have been on mobile devices in 2018 and Google has introduced a mobile-first indexing (MFI) system. It is now more vital than ever to ensure that your website is responsive and works well on any screen size.
Don't have a maintenance plan for your website? Start getting real value from your website and get in touch with one of our website developers today!