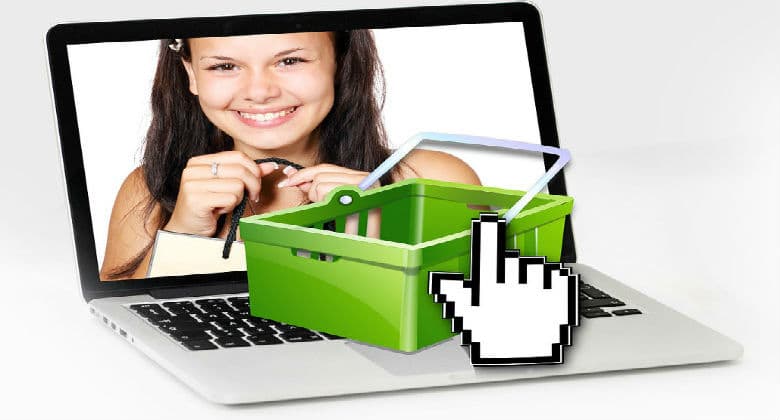 Why you want to use WooCommerce for your e-commerce
Business intelligence technology provider Similar Tech reports that while Magento is the undisputed leader when it comes to e-commerce software, there are players within the industry that are growing at a much faster rate, meaning that the current ranking could look very different at the end of 2017.
One such player is WooCommerce who have dominated the field of e-commerce – not in terms of ranking, but in terms of their growth rate year-on-year. With an annual growth rate of 74.8% among the top one million sites in the world.  
The below graph shows the fastest growing e-commerce platforms in 2016:
And here is the market share of the largest e-commerce platforms among the top million sites online today: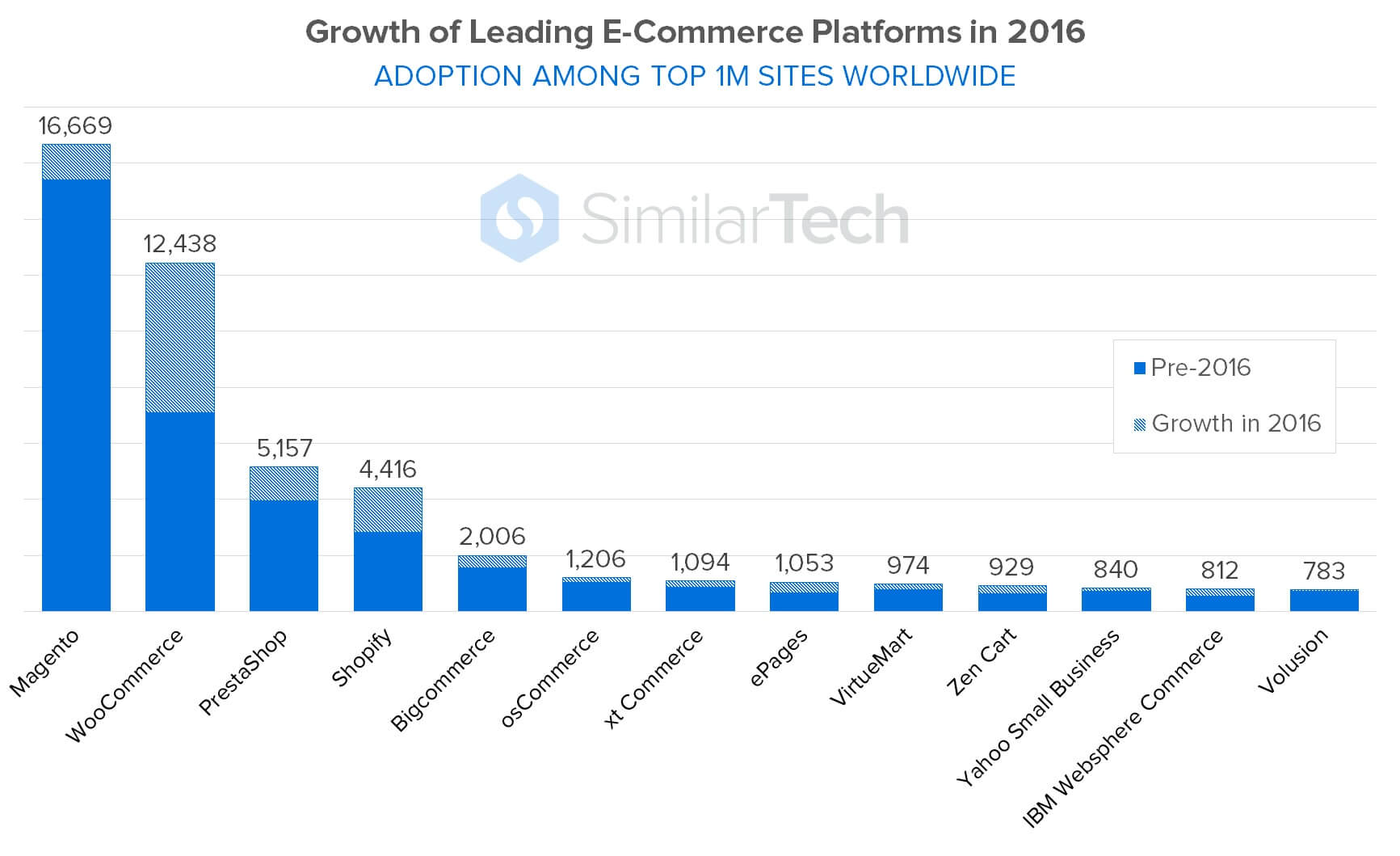 As you can see from the above graph – WooCommerce has outperformed all other e-commerce sites, managing to increase their customer base by over 50%. User-generated content marketing solution company Yotpo's data analysts found that the installation rate year-over-year, between 2015 and 2016, saw an increase of 178% on WooCommerce versus growth of 112% on Shopify.
In an interview with Venture Beat, Yotpo CEO Tomer Tagrin emphasises the need for e-commerce platforms to keep up with the ever-changing nature of selling products online. He adds that platforms offering the whole package, including easy access to great agencies and app markets, are the ones that succeed.
This success can be highlighted by WooCommerce who joined Square to bridge online stores with offline purchases in July 2016. Other factors that successful e-commerce platforms need to implement include diversity, accessibility as well as ease of use.
Find the right WooCommerce Developers
Are you e-commerce ready? Here are a few factors that you should take into consideration when you want to implement e-commerce on your website:
Products
What are you selling and does this product typically sell online? Do you have complex products with multiple variations like colour, size, etc?
Distribution / Fulfilment
How are you going to get your products to your customers?
Are all of your products small (easy to ship), or would you require specialist logistics to deliver larger items?
Are you selling local or International?
Legal Documentation
General Terms & Conditions, Privacy Policy, Shipping & Returns Policy, PAIA Manual
Payment Gateways
What forms of payment are you going to accept? WooCommerce can integrate with all major payment gateways.
Scalable E-commerce Hosting
Depending on your site size and traffic/transaction volume you will require a scalable software and hosting solution.
ERP / Accounting Software Integration
Do you require your WooCommerce to talk to other software to manage stock levels and pricing? WooCommerce supports multiple integrations including SAP, Sage Evolution / Partner, Kerridge and more.
WooCommerce Point of Sale
If you have a real world shop, but want to take things online? Consider a POS solution that integrates with your WooCommerce shop so that everything is managed in one central place.
Marketing
What channels will you focus on?
Semantica has a strong WooCommerce development and online marketing background and have developed several medium to large scale solutions.
Need help? Request a quote now!
Source: http://venturebeat.com/2017/01/19/new-players-look-to-dominate-e-commerce-in-2017/