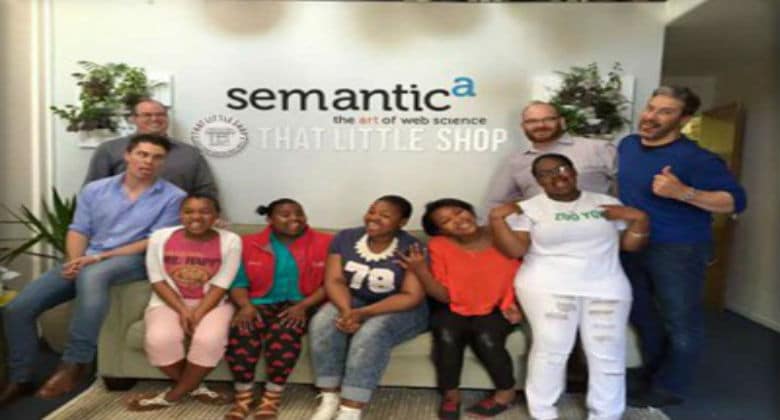 We hosted 5 COSAT students via Code 4 CT
What will they be working on during their time with you?
Each group from Code 4 CT has been assigned a client (for example BookDash, Mama Mimi's Bakery, Espinaca) which is a real business or organization that either needs a website or an ecommerce store. They have started work on this project and will be continuing working on this project during their time with you. (ie you do not need to create tasks for them, although you are welcome to get them involved in what you're up to if you wish).
During their stay with you, please assign one person to be the group's Code Mentor. This person should have good working knowledge of using WordPress and WooCommerce to build websites and ecommerce stores.
The Code Mentor should assign slots when the group can ask for guidance (we recommend two or three 20-30minute sessions with the girls per day). Outside of this time, the group will be instructed not to disturb their mentor.
A full write up of what took place can be found here :
http://code4ct.com/code4ct-wordpress-week-information-pack-for-host-companies/